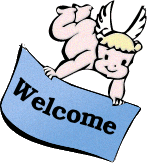 FUDforum
Fast Uncompromising Discussions. FUDforum will get your users talking.


Home
»
FUDforum Development
»
Bug Reports
»
Term "moderator" used too loosely
Show:

Today's Messages :: Unread Messages :: Show Polls :: Message Navigator
| Subscribe to topic | Bookmark topic
Term "moderator" used too loosely [message #2976]

Wed, 05 June 2002 19:32

I'll start off with the official definitions: (Skip down to the summary if you don't want to read all this stuff)


Quote:


"Moderated Mailing List" - A mailing list where messages are first sent to the list owner before they are distributed to the subscribers.
NEWTON'S TELECOM DICTIONARY, 15th EDITION

"Moderator" - A moderator is a person who controls what gets posted to a particular Internet newsgroup, (sic) A moderator is used to ensure that a newsgroup's article sticks to the agreed upon subject matter. A newsgroup may or may not have a moderator.
NEWTON'S TELECOM DICTIONARY, 15th EDITION

"Moderator" - In Usenet and mailing lists, a volunteer who takes on the task of screening messages submitted to a moderated newgroup or moderated mailing list.
WEBSTER'S NEW WORLD DICTIONARY OF COMPUTER TERMS, 8th EDITION

"Moderated Newsgroup" - In a distributed bulletin board system, such as Usenet, a topical conference in which one or more moderators screen contributions before the post appears. The moderator's job, often mistaken for censorship, is to ensure that postings adhere to the group's stated topic. A moderator also may rule out discussion on certain subtopics if postings on such subjects turn out to be flame bait (postings likely to cause an uproductive and bitter debate with low information content).
WEBSTER'S NEW WORLD DICTIONARY OF COMPUTER TERMS, 8th EDITION




Now here's the legal aspect of it:


Quote:


An organization ought to be concerned that certain messages posted on their sites may contain libelous statements, false and misleading advertising, harrassing language or generally misinform users or provide bad press. These concerns are mitigated, to a degree, where users expect that forum messages are the unedited voice of individual users, and not that of the organization (e.g., in unmoderated, unedited bulletin boards).

However, where the organization states that it moderates a BBS or other forum, users may expect increased editorial efforts on the part of the organization, and where the organization fails to moderate where it has claimed to do so, it may be at increased risk of liability for libel, harrassment, false and misleading advertising and other actions of forum participants. Therefore, if the organization claims to "moderate" a forum, as that term is commonly used, it should follow through on this promise to reduce its liability exposure.

In other arenas where organizations have claimed to "moderate" a forum, this has involved the efforts of a real-time moderator pre-viewing any and all questions and statements and deciding, before release to the forum, whether or not such statements will be posted. Such a moderator acts as a gateway through which any postings must pass (as opposed to a post-publication review editor that may exercise editorial discretion "after-the-fact").




SUMMARY:

If a forum is "Moderated", a person (moderator) checks each post before it gets published. Moderated forums have greater legal risk because it is assumed the posts have been approved by a moderator.

FUD Forum allows you to not only define if a given forum is moderated, but which users will do the moderation for which forums.

It is in defining which users will be moderators that I think the term is being used too loosely, because you can define a moderator for a forum even though that forum is not truly moderated. It then appears under the "Moderator(s)" column on index.php, leading users to believe that that forum is moderated.

If all instances of the term 'moderator' were changed to something else, perhaps 'monitor' or 'expert' or something, this ambiguity could be settled. (perhaps this can be a configurable option) Forums that are _truly_ moderated could then be labeled as such, and their monitors (or whatever) would be upgraded to moderators.

Does this make sense?

Re: Term "moderator" used too loosely [message #2977 is a reply to message #2976]

Wed, 05 June 2002 19:42

I see where you are going with this, however there are issues to keep in mind. FUDforum is not the 1st first forum out here and in many cases we must 'deal' with unwritten standards established by other forums.
In the forum world the term moderator refers to the user who has administrative privileges in the forum, whatever those privileges maybe already depends on the forum itself. By altering the way we call moderators would result in MUCH confusion for people who decide to use the forum, especially for people who had used other forum software before. Therefor I chose to stick with Moderators, ultimately the moderator can and does screen messages, by having the ability to edit/remove in appropriate messages.
I think the term moderator you are getting the definition from is actually the usenet/mailing ling defention of the term, it IMHO is quite different in the forum world, where a message can be altered after it has been made public vs newsgroups and mailing lists where once a message has gone through there is no going back.

All that said, you can quite easily rename the term 'moderator' on your forum, by simply editing the English/msg files and replacing 'moderator' with the term you feel is more appropriate.

FUDforum Core Developer
| | |
| --- | --- |
| | |
Goto Forum:
[
Syndicate this forum (XML)
] [

]
Current Time: Wed Jan 23 04:37:29 EST 2019
Total time taken to generate the page: 0.00624 seconds