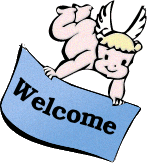 FUDforum
Fast Uncompromising Discussions. FUDforum will get your users talking.


Welcome CommonCrawl [Bot], your last visit was on Sat, 24 August 2019 23:49
Show:
Today's Messages
::
Unread Messages
::
Unanswered Messages
::
Show Polls
::
Message Navigator
Home
»
FUDforum
Forum
Messages
Topics
Last message
FUDforum - End-user discussions.
FUDforum Documentation


Redirect to FUDforum's Documentation

and Development Wiki. Here you'll find download links, install instructions, Frequently Asked Questions, and much more.

--
--
--
FUDforum Announcements
Latest news about FUDforum, patches, new releases and critical bugs.

Please subscribe to this forum to receive important announcements via E-mail.

882
201

Thu, 18 July 2019


By: Motorradankauf
FUDforum Installation Issues
If you are having problems installing or upgrading FUDforum, ask your questions here.
8569
1310

Thu, 10 January 2019


By: GaryM
How To
Don't understand how something in FUDforum works? This is the place to ask.
10829
2172

Thu, 18 July 2019


By: Motorradankauf
FUDforum Suggestions
If you have suggestions for features that you would like to see in FUDforum, this is the place to tell us about them.
4350
852

Wed, 28 November 2018


By: VirtualHelen
[
Mark all messages read
] [

]
Logged in users list [ User Activity ] [ Today's Visitors ]
There are 2 members, 0 invisible members and 61 guests visiting this board.

[Administrator]

[Moderator]
ajestic-12 [Bot]
Yandex [Bot]
Our users have posted a total of 24630 messages inside 4535 topics.
Most users ever online was 14396 on Tue, 05 August 2008 17:42
We have 8874 registered users.
The newest registered user is HOOK
Last message on the forum: Re: Follow us on Twitter!
Current Time: Sun Aug 25 02:55:30 EDT 2019
Total time taken to generate the page: 0.00527 seconds