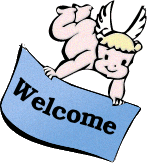 FUDforum
Fast Uncompromising Discussions. FUDforum will get your users talking.


Home
»
FUDforum Development
»
FUDforum 3.0+
»
Integrated Listserv/Mailing List (ie, not bridging)
Show:

Today's Messages :: Unread Messages :: Polls :: Message Navigator
| Subscribe to topic | Bookmark topic
Integrated Listserv/Mailing List (ie, not bridging) [message #12046]

Sat, 26 July 2003 14:47




Integrated Mailing List? (i.e., Single product sharing message and subscriber data like Yahoo Groups.)

[ 6 votes ]

1.
Yes, Integrate Mailing List Interface
2 / 33%
2.
No, Don't Integrate Mailing List
2 / 33%
3.
An Integrated Listserv Would Be Cool!
2 / 33%
4.
Use Yahoo Groups Instead!
0 / 0%


[!Please post your opinion to the attached Poll!]

The bridging mechanism to/from lists & NNTP is a great one and should not go away. However, there is a growing number of folks like myself that would like to replace their use of Yahoo Groups with an integrated hostable solution.

In order to provide a dual interface, one currently needs to host both a listserv and the forum which requires a separate mailing list product, requires the subscribers to subscribe to both packages, requires double the administration, requires double the traffic, requires double the space and has other integration wierdness that result from not being a single integrated product.

Both interfaces should be sharing the same message data and the same user data. Even Yahoo Groups has this feature! There is only ONE such downloadable product that I have found so far and that is Mailgust. However, Mailgust is still young, maintained by only one programmer and does not have the feature-set and user base that FUDforum has. Hopefully this simple and elegant feature can be added to FUDforum (which assuredly has more resources at their disposal than the maker of Mailgust).

[!Please post your opinion to the attached Poll!]
Re: Integrated Listserv/Mailing List (ie, not bridging) [message #12048 is a reply to message #12046]

Sat, 26 July 2003 18:53

I think many people misunderstand the perpouse of the mailing list feature. This feature is primary there to allow for an easy way to create a searchable web interface to a mailing list or a news group. It does allow postings of messages from FUDforum to the mailing, but that's there primarily for people who already are mailing list members but do not have access to their e-mail.



FUDforum Core Developer
Re: Integrated Listserv/Mailing List (ie, not bridging) [message #12051 is a reply to message #12046]

Sat, 26 July 2003 19:31

Prottoss,

With all the respect due a core developer, I must say that the "purpose" you listed is an extremely limited view on such a feature's utility. Is there some "alterior motive" for limiting this feature's usefulness? Why is it that the "many users" that misunderstand your purpose for something are wrong for having a perfectly beneficial purpose of their own for a particular feature?

With that said, I believe you may have misunderstood my post if your response was with repect to the feature that I (and others) have requested. Instead of "misusing" an existing feature, the request is to have an integrated product which would not be a "hack" for the need that exists for those wanting to transition from mailing list formats to a format where both interfaces are available.

The fact is that most community discussions still occur in the mailing list format (despite the benefits of web forums). If there were good options for users to have both interfaces available, there would be many lists that move away from lists like Yahoo Groups.

In the world of online discussion forums, there are many options. It seems reasonable that those forums close to being on the forefront would be interested in getting a little bit ahead by implementing a feature that is widely needed. FUDforum is the closest to having this option simply because it already has the bridge option built in. phpBB has a M2F mod in the works but the fact that it also only bridges with mailing lists, so many challenges result. An integrated mailing service alleviates these problems by using a shared message and subscriber base.

This is sort of a cutting-edge idea, so it seems reasonable that many others out there that could use this feature don't know to ask for it. Perhaps discussions like this will increase awareness among those that this feature would benefit. As that occurs, there is no doubt that this topic will get requested more often.

Thanks for your consideration of this feature request.


Re: Integrated Listserv/Mailing List (ie, not bridging) [message #12054 is a reply to message #12051]

Sat, 26 July 2003 22:06

The purpose is 'limited' because the original intent was simply to allow FUDforum to be used as a mailing list and newsgroup archive. That was the original design goal. During the development I've decided to add the code for posting messages back to the list simply because it was easy to do and would serve as a good example of how to send messages from FUDforum to external sources.

My resistance to making a FUDforum a mailing list manager is due to several reasons. First of all I am not a big fan of 'all in one' software, in my experience such software more often then not is a much lower value to the users that separate packages that are specifically tuned to handle their individual tasks. This feature would also cause problems for the current design, which allows anyone who can subscribe to a mailing list archive it's contents. Mailing list is a complex piece of software and mailing list manager is not a simple 400-500 or even 1000 line script, we're looking at least 10000 lines of code and many hours of planning, coding debugging and debugging. And ultimately this is just reinvention of a wheel implemented by many more then adequate existing mailing list managers. Call me dense, but I just do see the real need to reinvent the wheel, or at least have not heard any convincing arguments as to why a forum would need to act as mailing list manager.

FUDforum Core Developer
| | |
| --- | --- |
| | |
Goto Forum:
[
Syndicate this forum (XML)
] [

]
Current Time: Fri Aug 07 13:59:05 EDT 2020
Total time taken to generate the page: 0.00622 seconds