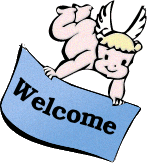 FUDforum
Fast Uncompromising Discussions. FUDforum will get your users talking.


Home
»
FUDforum Development
»
FUDforum 3.0+
»
Is FUD still active?
Show:

Today's Messages :: Unread Messages :: Polls :: Message Navigator
| Subscribe to topic | Bookmark topic
Is FUD still active? [message #157955]

Thu, 08 January 2009 18:54

I'm a little concerned about FUDForum. I haven't seen any activity for several months. Is fud no longer under development? Can someone please explain what is going on because I don't see any recent postings about this.
Re: Is FUD still active? [message #157956 is a reply to message #157955]

Fri, 09 January 2009 01:23

Ilia, the main developer, is extremely busy knocking PHP into shape as can be seen from his blog at http://ilia.ws/.

Anyway, FUDforum is open source and it will only "die" if people stop using and stop developing it. So, maybe it's time for users to start taking some initiative and start developing fixes, new features, new themes, etc.

FUDforum is still one of the fastest and most secure forms out there. I've started to prepare some fixes myself. Why don't you do the same? If enough users join in, we can easily have a new release out within a couple of months.
Re: Is FUD still active? [message #157957 is a reply to message #157956]

Sat, 10 January 2009 12:05

Maybe Ilia should pass the 'torch' over to you to carry on the support and development of FUD.

It's been well over a year since any release candidates and I am still unable to make the import function in 2.7.7 work to move my forum to faster hosting. :Shrug:


Re: Is FUD still active? [message #157960 is a reply to message #157959]

Sun, 11 January 2009 13:33

@BAD35th

I've contacted Ilia to asked him what his long term plans for FUDforum are. I hope that he will find time in his busy schedule to continue with this project.

@kenjb



Quote:

What is left to develop?




Maybe we should start putting a wishlist together. Nothing major, just incremental improvements to make FUDforum better. So, let me start:

1. Make existing themes XHTML.
2. Option for moderators to select/deselect ALL messages for bulk delete and move.
4. More language translations.
4. Add a new theme.
5. Consider adding hooks so developers can write "upgrade proof" add-ons.

Best regards.

Frank

Re: Is FUD still active? [message #157961 is a reply to message #157960]

Sun, 11 January 2009 14:51

Appreciate the feedback guys. I would just like to know there is still development and support available for the software on an ongoing basis.

The content I would be looking for is more 'rich content', it could be as simple as being able to imbed video ie link [/youtube] and see a preview thumbnail to a direct link to video content without having to host it ourselves.

Or the ability to easily add an advanced gallery function to the forum that can let our members post up pictures or content about themselves. Ilia is into photos quite a bit, I'm surprised there was never any integration of FUD into a gallery type program...I'm not saying write it from scratch, but just create a template or plug ins so we can use common ones available like gallery, gallery2 or optionally other commercial ones.

As for fixes, as soon as I upgraded to 2.7.7 the email functions of the forum broke, I did lot of troubleshooting but never got it to work again and had to move off it. Likewise the import function does not work, I can't take an export of my current 2.7.7 software and move it to a fresh newly installed 2.7.7 Server, it errors out. I've posted threads about both these problems and spent considerable personal time trying to make them work in various workarounds but to no avail.

The only other feature I get asked for all the time is for members to be able to delete their own posts, often discussions get heated and people want to delete something they said in the heat of the moment. I have set the editing to 30 mins but can see no way for an ordinary member to delete their own posts unless I make them Mods?? I'm not talking an always ability, just for a variable amount of time thru global options like how you can set the length of time to edit a msg.

Anyone else think of other things that would be nice to have??


Re: Is FUD still active? [message #157962 is a reply to message #157961]

Wed, 14 January 2009 02:00

Ilia gave me CVS access. So, please jump in and start working on your fixes, new features, themes and translations for the 2009 release.

I've already committed the following:
* Prevent people from posting links till they have a certain number of posts
* Checkbox for administrators to quickly select all topics for bulk move or delete.
* Convert Javascript framework from YUI to jQuery.
* Fix private message pager with PATH_INFO URLs.

Your active participation is vital to keep FUDforum alive and strong!

Best regards.

Frank

Re: Is FUD still active? [message #158111 is a reply to message #158105]

Sat, 31 January 2009 23:42

I don't want to see bloat. That is my only concern adding new features. That and the possibility of security degradation. What I -would- like to see, is a simple minor release with the aforementioned bug fixes, simply to show the community that there is work being done on it, if at a slower pace.

I personally feel that if it isn't broken, don't fix it. I know some people who feel that there should be a new release to show them there is ongoing support and development.

After I started this topic, I noticed the work being done on PHP by the author of FUD forum, and that seems to have placated most people, but there is still some concern about staleness of this project.

Again, if we could get a 2.7.8 release based on the fixes in cvs, a lot of people would be tremendously happy.

As for new content, I personally would like to see a different interface for modifying theme template, a sort of layout page with clickable areas, to navigate to the various template sections, or something ingenious like that. I've mentioned this in the past and it wasn't welcomed then, but I still think the cumbersome template editor is too much for many admins to handle or take the time to learn.

Cheers
Re: Is FUD still active? [message #158238 is a reply to message #157955]

Wed, 11 February 2009 15:58

Thx god Fudforum doesn´t seem to die ...

It was a pitty to see this forum spammed some time ago, and little activity going on.

Infact Fudforum is working brilliant and still there is are not many alternatives around.

All my best wishes to you !!

Just to add what I´m missing - and this is not much...

Theming /Templating !!

It´s a nightmare even for any minor upgrade, not speaking about developing an own theme. Actually this is the majour reason in my opinion why Fudforum is not on the frontline of forum software.



Alopezie.de - das Forum zum Thema Haarausfall
| | |
| --- | --- |
| | |
Goto Forum:
[
Syndicate this forum (XML)
] [

]
Current Time: Fri Aug 14 07:41:25 EDT 2020
Total time taken to generate the page: 0.00890 seconds