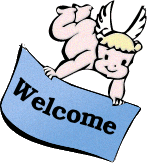 FUDforum
Fast Uncompromising Discussions. FUDforum will get your users talking.


Home
»
FUDforum Development
»
Bug Reports
»
HELP! Cannot login with exact username and password
(Cookies wrong or?)
Show:

Today's Messages :: Unread Messages :: Show Polls :: Message Navigator
| Subscribe to topic | Bookmark topic
HELP! Cannot login with exact username and password [message #159942]

Fri, 10 July 2009 20:53

My nickname is Wild_Cat and I know my password, and your site knows my password, because if I enter something else it says password wrong. But it doesn't log me actually in, just redirects to the url I were at or forum index. So i figured out, may be there is some reason for such behaviour? Cookies ARE enabled and allowed for this website, I even tried a couple of times to reset the triggers (deleting cookies, removing from allowed list, adding again, trying to login again, this helped for a few sites with problematic cookies since I upgraded to FireFox 3.0.10, and now 3.5) but nothing seems to work for yours, although some cookies are actually set such as
fud_session_11111111
and _umt (Google?) cookies

Please let me back!
Re: HELP! Cannot login with exact username and password [message #160054 is a reply to message #159944]

Mon, 20 July 2009 15:59

Disabling the Antivirus didn't help in either browser even after flushing cookies.

No other firewall than WinXP standard one is installed. Disabling it does not help either.

Internet Explorer started for the first time on this machine also displayed the same symptoms (even though I first added your domain to allowed for all cookies via Control Panel).

So it is not software cookies issue. And it only happens on your website.

I did reboot and retried a few times before first writing you.

Could something be wrong with my account because I didn't visit for a long time? (although I do still receive new topic notifications by subscription) Can you please check this?

I repeat: the correct password seems to be recognized (incorrect passwords produce a different result such as displaying appropriate login failure message) but the cookie is not subsequently set in ANY available broswer (Firefox, IE, GChrome) with or without disable antivirus (Avast) or WinXP SP3 standard firewall.

I am at complete loss as to what could cause this issue on your particular forum but I'd like to find out rather than try registering a different username e.g. with no guaranteed result.

Re: HELP! Cannot login with exact username and password [message #160067 is a reply to message #160057]

Tue, 21 July 2009 15:40

It definitely has to do something with my profile.
After your idea I did re-register and here I am no prob from ol'homey Firefox 3.5.1.

Still would be nice to figure out what's wrong with my old account! Don't you think? Because it indicates there is a live bug right here somewhere wide on the open. And it supposedly concerns old users, something about settings migration? I could have had a russian theme selected but I am not sure I had.

I wish I remembered the last time I logged in here but it was quite a long time ago, during something like 2.1 may be but not sure, could've been 1.8 as well... Not long after this new layout was introduced, half a year tops. There was also a very long period I did not receive any notifications about new versions - best for you to know when, so last login was before that.
old users login cookie set failure - bug? [message #160068 is a reply to message #159942]

Tue, 21 July 2009 15:55

I must say I LOVE your forum and wouldn't change it for the world for something else and recommend it to everyone. Pity I don't run a forum now! But I may still consider restoring the old one a bit later. This would suggest my old users could be prone to the same bug. Could this be moved to problem reports and considered as one?

And something be done as a check routine rather than failure to set a cookie inform a user something went wrong? And let admins know how and why to fix it on own installations?

I can run some test if you need on my old account with LiveHTTP headers to see what exactly is going on in this regard on my end, before you fix it if you care to do so (I'd rather use the old one, hate to disrupt traditions).
Re: HELP! Cannot login with exact username and password [message #160070 is a reply to message #160069]

Tue, 21 July 2009 18:08

As I said, it could have been Russian. Also as I remember, at the time there was several Russian locales like cp1251 & koi8 (no unicode?) but I cannot be certain about anything so much later. May be it's not language. I did see everything right, just the cookie of login wasn't set.

It appears to me that the main is even to try to prevent this happening to others although my profile restoration would be a nice addition too.
login problem solved [message #160082 is a reply to message #160081]

Wed, 22 July 2009 18:31

Hourray! I'm finally in You're the best, people!

Does this fix the possible problem in future installations or old forums upgrade? Or does this fix mean something else allowing me to login even with "wrong" theme?...

(sorry my PHP got a little too rusty to catch the meaning of the patch right at once)

Lady of Avalon

[Updated on: Wed, 22 July 2009 18:31]
Re: login problem solved [message #160085 is a reply to message #160082]

Thu, 23 July 2009 01:41

Both (new installs and upgraded forums).

The patch allows users to login with the default theme if the administrator removed the theme they've selected in their profiles.

A consistency check will also fix the problem.

| | |
| --- | --- |
| | |
Goto Forum:
[
Syndicate this forum (XML)
] [

]
Current Time: Wed Sep 26 07:15:48 EDT 2018
Total time taken to generate the page: 0.00913 seconds