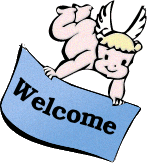 FUDforum
Fast Uncompromising Discussions. FUDforum will get your users talking.


Home
»
FUDforum Development
»
Translations
»
latest turkish update
(updated some terminology)
Show:

Today's Messages :: Unread Messages :: Polls :: Message Navigator
| Subscribe to topic | Bookmark topic
latest turkish update [message #162014]

Fri, 12 March 2010 08:53

Hi,

It's been long time since I updated the Turkish translation (Oh, there is even a translatewiki now ). When I first translated, some of the terms weren't used widely in Turkey and there were more than one for some words.

I updated the ones that are in common use now.

I also updated 3 of the images.

I'm still kinda confused about the template system, though, "default" is still the default that contains the basic translation for all strings, right? I guess it downloads from translatewiki automatically, if only there were a tool that does the opposite as well

Anyways, I also updated the words in the translate wiki.

One last question: Where is the black theme (the current "default" of fudforum.org) ? Forum version seems to be same, but it's not the one that comes with the installation? Well, it definitely can and should be the next default for new installations imho.

Here is the updated Turkish translation (xcf files are under img directory, and note the charset too).





Re: latest turkish update [message #162015 is a reply to message #162014]

Fri, 12 March 2010 10:30

naudefj
Messages: 3769
Registered: December 2004

Karma: 27

remove from buddy list
ignore all messages by this user


Great, thanks!

tiufang wrote:

I'm still kinda confused about the template system, though, "default" is still the default that contains the basic translation for all strings, right?



Yes, the "standard" translation must go into the "default" theme. Site specific overrides can be placed in separate themes. Anything that is missing will first be inherited from "default/{themelang}" and then from "default/en".

tiufang wrote:

I guess it downloads from translatewiki automatically, if only there were a tool that does the opposite as well



There is a "tr_download.php" in the forum's i18n directory that will download the latest messages from TranslateWiki.

tiufang wrote:

Anyways, I also updated the words in the translate wiki.



Good, TranslateWiki's staff will commit the messages, so you don't have to post them here any more.

tiufang wrote:

One last question: Where is the black theme (the current "default" of fudforum.org) ? Forum version seems to be same, but it's not the one that comes with the installation? Well, it definitely can and should be the next default for new installations imho.



It will be part of the next release. The "happy new year" image should probably be replaced or fixed first. Do you maybe know how to change the text in the image with something more appropriate?

Best regards.

Frank

Re: latest turkish update [message #162016 is a reply to message #162015]

Fri, 12 March 2010 15:19

naudefj wrote on Fri, 12 March 2010 17:30



There is a "tr_download.php" in the forum's i18n directory that will download the latest messages from TranslateWiki.




Sorry, I actually meant, automatically = tr_download.php My wish was for tr_upload.php

naudefj


Good, TranslateWiki's staff will commit the messages, so you don't have to post them here any more.




Yes, I'll update there from now on, but how about when a change is needed on the already translated words, updating every instance one by one is a pain in the eyes. I never used translatewiki before, maybe there is a way, I dunno.

And how about the help and the image files? I updated them as well in the file attached, but I couldn't see them on translatewiki. Maybe I should go a bit deeper into it.

naudefj


It will be part of the next release. The "happy new year" image should probably be replaced or fixed first. Do you maybe know how to change the text in the image with something more appropriate?




Nice to hear. It's a nice theme.
Regarding the image, I suppose you don't have an xcf file for it? What exactly do you want to do, just change the text? I'm not a graphic designer, actually I suck at it, but changing the text should be easy.

Tell me what exactly is needed. I have a friend or two to ask it done if it's something more complex.

I'll do it, but not for free: In return you'll have to change my login name (tiufang) as tufan in the forum's database



Re: latest turkish update [message #162017 is a reply to message #162016]

Fri, 12 March 2010 16:12

naudefj
Messages: 3769
Registered: December 2004

Karma: 27

remove from buddy list
ignore all messages by this user


tiufang wrote:

Sorry, I actually meant, automatically = tr_download.php My wish was for tr_upload.php



Interesting idea, but I don't think the TranslateWiki guys will allow it.

tiufang wrote:

Yes, I'll update there from now on, but how about when a change is needed on the already translated words, updating every instance one by one is a pain in the eyes. I never used translatewiki before, maybe there is a way, I dunno.



MediaWiki has an extension for this. We may be able write something similar for FUDforum. The URL is http://www.mediawiki.org/wiki/Extension:LocalisationUpdate

tiufang wrote:

And how about the help and the image files? I updated them as well in the file attached, but I couldn't see them on translatewiki. Maybe I should go a bit deeper into it.



We still manually commit them. It would be great if we can move them over to TranslateWiki and replace the image buttons with some nice HTML/CSS buttons.

tiufang wrote:

Nice to hear. It's a nice theme.
Regarding the image, I suppose you don't have an xcf file for it? What exactly do you want to do, just change the text? I'm not a graphic designer, actually I suck at it, but changing the text should be easy.



Unfortunately I don't have a XCF for it. It doesn't really matter if we get a new image or just change the text. The goal is just to get it "generic" enough to add it to the package. Any help or suggestions would be greatly appreciated.

tiufang wrote:

I'll do it, but not for free: In return you'll have to change my login name (tiufang) as tufan in the forum's database



Done

Best regards.

Frank

Re: latest turkish update [message #162020 is a reply to message #162017]

Sat, 13 March 2010 08:57

Quote:



Unfortunately I don't have a XCF for it. It doesn't really matter if we get a new image or just change the text. The goal is just to get it "generic" enough to add it to the package. Any help or suggestions would be greatly appreciated.




Ok, depending on how much time we have, I have a few things in my mind:

a1) I have already stripped the 'happy new year' text from the image, now I'll write the new text. That's the technical part. (Btw, any issues regarding the copyright of the image above?)

a2) What should the new text be? And any ideas on what font we should use? That's the imagination part, that I suck at I can make a few alternatives, though.

b1) I have a professional graphics designer friend, and I'll try to talk him into design a logo for fudforum. But designing a whole new logo that will be LIKED can take a bit time, says my experiences.

b2) I'll try b1 in either case, we have time or not. These kind of guys can always come up with something original that most people will like, something I admire about them





Re: latest turkish update [message #162024 is a reply to message #162020]

Sun, 14 March 2010 03:59

naudefj
Messages: 3769
Registered: December 2004

Karma: 27

remove from buddy list
ignore all messages by this user


tufan wrote:

a1) I have already stripped the 'happy new year' text from the image, now I'll write the new text. That's the technical part. (Btw, any issues regarding the copyright of the image above?)



The image was downloaded from http://www.designedtoat.com/newyears.shtml
They claim it is "free for personal and commercial use."

tufan wrote:

a2) What should the new text be? And any ideas on what font we should use? That's the imagination part, that I suck at I can make a few alternatives, though.



Something neutral like "Welcome" should work well. Maybe even in different languages. On the other hand, it may be better to keep it empty. I'll leave it up to you to decide.

tufan wrote:

b1) I have a professional graphics designer friend, and I'll try to talk him into design a logo for fudforum. But designing a whole new logo that will be LIKED can take a bit time, says my experiences.



New logo ideas are always welcome. However, I prefer not to have it on the front page. Most sites just want a default theme they don't HAVE TO modify. So, nice pics are allowed, as long as it doesn't say "FUDforum".

tufan wrote:

b2) I'll try b1 in either case, we have time or not. These kind of guys can always come up with something original that most people will like, something I admire about them



Great to know guys like that! And, thank you so much for helping!

Best regards.

Frank

Re: latest turkish update [message #162025 is a reply to message #162024]

Sun, 14 March 2010 08:30

Quote:


Something neutral like "Welcome" should work well. Maybe even in different languages. On the other hand, it may be better to keep it empty. I'll leave it up to you to decide.




Ok, then the xcf file is attached.

As I said, I suck at the imagination part, so I added a basic text with a basic effect. Btw, text in logo may mean another translation part of the forum, which is not as straightforward as the other parts. Buttons were a pain for me when I first tried to translate them. Yes, CSS buttons is a very good idea, and definitely should be implemented as soon as possible. I can take a look at the practical ways of making css buttons, but in the end you're the guys who know how to integrate them best into the forum code.

Anyways, you can just shut off the text parts in the logo, and it becomes empty.

I added the texts in en, de, fr, it and tr languages, but the all languages can be added using a small procedure described below. For the different charsets, different fonts may have to be used, though.

The procedure for adding new texts:

- Select the text_path in paths (3rd from the left at top of layers, channels, paths windows)
- Just add the text in gimp as usual, don't use hinting, use antialiasing.
- In the toolbox, where the tools for the text tool is open, click "Text along path"
- You can try and adjust the font size, indentation, letter space etc. until it follows the path correctly. It will create a NEW path named as the text you entered in the paths window.
- You can delete the text layer now, or just make it hidden.
- Create a new layer named langcode_finaltext, and make sure it's selected.
- Go to the newly created path, right click it and click "Path to selection"
- You can now shut off the visibility of all paths.
- Back to the new layer you created, you should now see a selection, outlined by your text.
- In the toolbox, select the "Bucket fill" tool, select black as foreground color, and select "Fill whole selection" as "area effected"
- Click in the selection to fill the selection.
- Click from menus, Filters -> Light and Shadow, Drop Shadow.
- You can use Offset X: 3, Offset Y: 3, Blur Radius: 6, Opacity, 85% to make the shadow.

Easy done than told

This is nearly the best I can do at graphics Hope you find it useful.



[Updated on: Sun, 14 March 2010 08:35]
Re: latest turkish update [message #162032 is a reply to message #162025]

Sun, 14 March 2010 15:07

naudefj
Messages: 3769
Registered: December 2004

Karma: 27

remove from buddy list
ignore all messages by this user


tufan wrote:

This is nearly the best I can do at graphics Smile Hope you find it useful.



Wow, I'm impressed! You're obviously a great graphical designer.

I've converted the image to a gif and uploaded it here. It's still a bit too large (18.8KB), but I'll try to make it smaller later.

Best regards.

Frank

Re: latest turkish update [message #162065 is a reply to message #162032]

Wed, 17 March 2010 03:19

naudefj
Messages: 3769
Registered: December 2004

Karma: 27

remove from buddy list
ignore all messages by this user


Hi Tufan,

There are some white pixels all around the image. This shows, especially when the image's size is reduced. Would it be possible to make them transparent or black (not sure what will work best)?

Also, the drop shadow makes it difficult to read the text. Can you please remove it or use a "more crisp" font?

Best regards.

Frank

Ynt: Re: latest turkish update [message #166102 is a reply to message #162144]

Fri, 16 September 2011 19:04

magistrate
Messages: 2
Registered: September 2011
Location: Istanbul

Karma: 0

add to buddy list
ignore all messages by this user



Çok Thank u tufan
| | |
| --- | --- |
| | |
Goto Forum:
[
Syndicate this forum (XML)
] [

]
Current Time: Tue Nov 30 11:15:43 EST 2021
Total time taken to generate the page: 0.00932 seconds