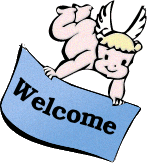 FUDforum
Fast Uncompromising Discussions. FUDforum will get your users talking.


Home
»
FUDforum
»
FUDforum Installation Issues
»
Corrupt Archive v2.6
Show:

Today's Messages :: Unread Messages :: Show Polls :: Message Navigator
| Subscribe to topic | Bookmark topic
Corrupt Archive v2.6 [message #17059]

Sat, 13 March 2004 19:50

ContemptX
Messages: 5
Registered: March 2004
Location: United Kingdom

Karma: 0

add to buddy list
ignore all messages by this user



when trying to install v2.6 i get the following after step 1:

Warning: gzuncompress(): data error in /home/virtual/site18/fst/var/www/html/install_safe.php on line 451
Archive did not pass checksum test, CORRUPT ARCHIVE!
If you've encountered this error it means that you've:
downloaded a corrupt archive
uploaded the archive in ASCII and not BINARY mode
your FTP Server/Decompression software/Operating System added un-needed cartrige return (' ') characters to the archive, resulting in archive corruption.

?

Server has SafeMode - Enabled

everything else is also Enabled apart from:

PDF Extension - Disabled.

i have tryed other release's and both transfer modes but get the same errors?
Re: Corrupt Archive v2.6 [message #17114 is a reply to message #17060]

Wed, 17 March 2004 11:11

ContemptX
Messages: 5
Registered: March 2004
Location: United Kingdom

Karma: 0

add to buddy list
ignore all messages by this user



i am using 4.3.3 i believe
Re: Corrupt Archive v2.6 [message #17437 is a reply to message #17117]

Tue, 30 March 2004 09:48

ContemptX
Messages: 5
Registered: March 2004
Location: United Kingdom

Karma: 0

add to buddy list
ignore all messages by this user



yes this is the correct version of my php
Re: Corrupt Archive v2.6 [message #17754 is a reply to message #17438]

Fri, 16 April 2004 11:48

ContemptX
Messages: 5
Registered: March 2004
Location: United Kingdom

Karma: 0

add to buddy list
ignore all messages by this user



i have tryed your newest version and i have disabled safe mode and i still get the same error
Re: Corrupt Archive v2.6.2 [message #17755 is a reply to message #17059]

Fri, 16 April 2004 11:58

ContemptX
Messages: 5
Registered: March 2004
Location: United Kingdom

Karma: 0

add to buddy list
ignore all messages by this user



Warning: filesize(): Stat failed for ./fudforum_archive (errno=2 - No such file or directory) in /home/virtual/site16/fst/var/www/html/forum/install.php on line 445

Warning: fopen(./fudforum_archive): failed to open stream: No such file or directory in /home/virtual/site16/fst/var/www/html/forum/install.php on line 446

Warning: fread(): supplied argument is not a valid stream resource in /home/virtual/site16/fst/var/www/html/forum/install.php on line 447

Warning: fread(): supplied argument is not a valid stream resource in /home/virtual/site16/fst/var/www/html/forum/install.php on line 448

i get this when trying to install v2.6.2:

Warning: ftell(): supplied argument is not a valid stream resource in /home/virtual/site16/fst/var/www/html/forum/install.php on line 449

Warning: fseek(): supplied argument is not a valid stream resource in /home/virtual/site16/fst/var/www/html/forum/install.php on line 449

Warning: fread(): supplied argument is not a valid stream resource in /home/virtual/site16/fst/var/www/html/forum/install.php on line 470

Warning: fread(): supplied argument is not a valid stream resource in /home/virtual/site16/fst/var/www/html/forum/install.php on line 473
Failed getting archive size from
| | |
| --- | --- |
| | |
Goto Forum:
[
Syndicate this forum (XML)
] [

]
Current Time: Tue Sep 18 19:31:35 EDT 2018
Total time taken to generate the page: 0.00791 seconds