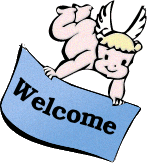 FUDforum
Fast Uncompromising Discussions. FUDforum will get your users talking.


Home
»
FUDforum Development
»
FUDforum 3.0+
»
FUD_CI Development status
(The new generation of FUDforum, why it was born and it's development status)
Show:

Today's Messages :: Unread Messages :: Polls :: Message Navigator
| Subscribe to topic | Remove from bookmarks
Aw: Re : Re: Re : Introduction to FUD_CI [message #186892 is a reply to message #186891]

Wed, 06 May 2015 14:03

Some time ago I did set-up SMF on one of my sites, and I admit the experience was not really convincing.
Okay, SMF has many "nice themes" at first glace, but it is quite difficult to work on the themes if you want some more modifications.
Spamming was another big problem, and despite some addons it only stoped when I fully stopped registration option by modifying code.

It was a while ago, but there were many more options which I was missing. Maybe some where added in the meantime.
But for me as well the missing threaded-view feature in SMF is another no-go, and this limitation still seems to be there

Alopezie.de - das Forum zum Thema Haarausfall
Aw: Re: Re : Aw: Re : Re: Re : Introduction to FUD_CI [message #186895 is a reply to message #186894]

Wed, 06 May 2015 16:55

There is certainly different opinions of appearance. Sorry to say, I really would hate this theme in bartopmania. Fully overloaded. Looks like for kiddies.
But thats up to everyone ... and not a real point, as there is a wide choice of themes in SMF and certainly an (and maybe the only) advantage.

If looking for alternatives I definatly would prefer something like Woltlab, which has the power and also offers both threaded/flat options. Vbulletin, IPB, phpbb3, myBB ... all of them have their pros and cons

But for the moment I enjoy the power, speed and many admin options of Fudforum, and actually I hardly see any open wishes.
Long time ago I had added a coppermine gallery, but for couple of reasons (safty, spamming, legal problems with pics) I stopped.
There is an interesting option with "Elgg", which is a social network software, and for those looking for real interactions between users an interesting option.
But good luck for everyone finding its "best choice", for me its still clearly Fudforum.


Alopezie.de - das Forum zum Thema Haarausfall

[Updated on: Wed, 06 May 2015 16:56]
Aw: Re: Aw: Re: Aw: Re: php errors on new post [message #186950 is a reply to message #186946]

Tue, 25 August 2015 15:29

If you look under Themes you'll see 2 responsive designs which I created and published. I'm running a responsive theme now for quite a while in my forum.

Fudforum 4 is under devlopement by NeXus and may take its time. Anyhow Fudforum 3 is already very mature with most likely more features you'll need, but also some kind of learning curve.
There are not many alternatives in threaded-style forums

Alopezie.de - das Forum zum Thema Haarausfall

[Updated on: Tue, 25 August 2015 15:30]
Re: Re : Re: Re : Introduction to FUD_CI [message #187475 is a reply to message #186766]

Fri, 18 May 2018 23:12

tallship
Messages: 3
Registered: May 2004
Location: On the Beaches of Super S...

Karma: 0

add to buddy list
ignore all messages by this user



NeXuS wrote on Mon, 23 February 2015 09:27

By the way, here's a funny story.

A few years ago I was considering to replace PhpBB with SMF for a forum driven website (the front page would show posts from certain categories in the forum and display them with custom layout and CSS) but decided for FUDforum because of the vastly superior (IMHO) API.

The result is that I am now rewriting FUD.

So how is that coming along? I just noticed that there was a new release (3.0.9) today. I'm assuming this instance is what the new version looks like.

I always liked FUDforum, preferred it back in the day to things like PhpBB and such, but over the years it looked aged and unmaintained so I didn't seriously consider it over other alternatives that had a more, 'modern' look.

One thing I noticed a couple of years back was that it simply wasn't keeping up with mobile based users in being fully responsive - that's a big deal breaker nowadays, So I'll have to come back in a few and check it on my phone.

Gosh, I don't think I've posted here since Ilia was pushing changes every few days. That guy was a madman coder. Totally awesome. If someone asked for something it would appear a couple of days later. Whatever happened to him anyway? What's the story there?



| | |
| --- | --- |
| Pages (2): [ « ‹ 1 2] | |
Goto Forum:
[
Syndicate this forum (XML)
] [

]
Current Time: Fri Aug 14 07:21:19 EDT 2020
Total time taken to generate the page: 0.02021 seconds