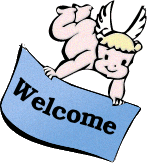 FUDforum
Fast Uncompromising Discussions. FUDforum will get your users talking.


Home
»
FUDforum
»
FUDforum Installation Issues
»
Forum needs long time for sending PN
(Need 2 min. for sending PN with Version 3.0.7 / Mariadb 10.1.26)
Show:

Today's Messages :: Unread Messages :: Polls :: Message Navigator
| Subscribe to topic | Bookmark topic
Forum needs long time for sending PN [message #187391]

Sun, 26 November 2017 14:22

Hello alltogether!

Today I tried first time FUDforum. Installed on my Notebook with XAMPP and SQLite I had no problems, but when installing on my VPS with MariaDB I experienced a problem, when sending private mails: The sending process needs about 2 minutes. Everything else ist fast, for example posting topics in the forum or viewing the forum.

I then made a backup, installed everything fresh, but with SQLite. I imported the database and tried it again. Now the sending needs 2-3 seconds.

Did anybody else have these problems or is there an issue open? ANd at all: Is this the right place to ask and to inform? Below I attach the technical data. Before I used Mariadb 10.1.26.

FUDforum version: 3.0.7
PHP version: 7.0.19-1
PHP built on: Linux datenbrei 4.9.0-4-amd64 #1 SMP Debian 4.9.51-1 (2017-09-28) x86_64
Database type: sqlite (pdo_sqlite)
Database version: 3.16.2
Web server: Apache/2.4.25 (Debian)
Web Server load: 0
Web server to PHP interface: apache2handler
WebServer User/Group: www-data / www-data (33/33)
Relevant PHP settings:
Safe mode: OFF
Open basedir: none
Display errors: ON
File uploads: ON
Maximum file upload size: 100M
Output buffering: Yes
Disabled functions: pcntl_alarm, pcntl_fork, pcntl_waitpid, pcntl_wait, pcntl_wifexited, pcntl_wifstopped, pcntl_wifsignaled, pcntl_wifcontinued, pcntl_wexitstatus, pcntl_wtermsig, pcntl_wstopsig, pcntl_signal, pcntl_signal_dispatch, pcntl_get_last_error, pcntl_strerror, pcntl_sigprocmask, pcntl_sigwaitinfo, pcntl_sigtimedwait, pcntl_exec, pcntl_getpriority, pcntl_setpriority,
PSpell support: No
Zlib support: Yes

Many thanks in advance, Martin
Re: Forum needs long time for sending PN [message #187398 is a reply to message #187391]

Mon, 11 December 2017 10:13

naudefj
Messages: 3771
Registered: December 2004

Karma: 27

remove from buddy list
ignore all messages by this user


I'm using Mariadb on my site, without any such problems.
Log long running queries on DB level (to see if you can identify the offending SQL statement).

| | |
| --- | --- |
| | |
Goto Forum:
[
Syndicate this forum (XML)
] [

]
Current Time: Wed May 25 00:49:24 EDT 2022
Total time taken to generate the page: 0.00638 seconds