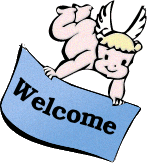 FUDforum
Fast Uncompromising Discussions. FUDforum will get your users talking.


Home
»
General
»
FUDforum in eGroupWare
»
Error 403 trying to access admin console
Show:

Today's Messages :: Unread Messages :: Show Polls :: Message Navigator
| Subscribe to topic | Bookmark topic
Error 403 trying to access admin console [message #21264]

Tue, 23 November 2004 23:30

Hi,

I installed eGroupware a few days ago, and just got around to the FUDForum part. Works great, except I can't get into the Admin Console. It gives me a 403 error everytime. I looked into file permissions, and while I might have them wrong, it sure looks like they are right. What I did notice though was that my name did not show up at the bottom with the Administrator color. Instead, it was the same default color as a normal user. When I looked at the member list, nothing stuck out to show me as the administrator either.

Is there something I can check to make sure I am set as the administrator? I tried looking in the database and in the GLOBALS.php file, but didn't see where it would be set.

I did see one other post in this forum that looked like someone had the same problem, but at the end they just said they fixed it, and didn't explain what they did.

Thanks for any help you can offer!
Re: Error 403 trying to access admin console [message #21280 is a reply to message #21264]

Wed, 24 November 2004 11:43

Hi, Thanks for the quick reply.

index.php is in the DirectoryIndex list.

The page it tries to take me to is fudforum/3814588639/adm/admglobal.php?
which does exist.

D'oh! Just looked at it again and found the problem which I'll share in case anyone else runs into it.

The eGroupWare installation did not set permissions (I would have sworn I checked that yesterday too!) I needed to chmod the php files AND the adm directory. It appears I changed the files, but never did the directory.

Bummer. Sorry for tying up your time, but I am glad it is working, and if I hadn't looked into the DirectoryIndex I wouldn't have found it, so thanks for your help.

Any suggestion on permission settings for the files and directory? I set them both to 755 and they work, but maybe that's to much.

Thanks again!
Re: Error 403 trying to access admin console [message #21315 is a reply to message #21280]

Wed, 24 November 2004 16:40

dataj1998
Messages: 31
Registered: June 2004
Location: Germany

Karma: 0

add to buddy list
ignore all messages by this user



Don't mess up with yourself. I recognized the same thing after a fresh eGroupWare install.

Only strange thing: the bug is known since 1.0.0.0 but nothing happened?!?
Re: Error 403 trying to access admin console [message #25893 is a reply to message #21315]

Fri, 24 June 2005 04:28

hello josh,
I have a similiar problem to yours, but the permissions dind't fix the problem.
I get the next error when I tried to enter de Admin Control Panel:
"Warning: main(): Unable to access ./GLOBALS.php in /docroot/egroupware/fudforum/1524509230/adm/admglobal.php on line 13

Warning: main(./GLOBALS.php): failed to open stream: No such file or directory in /docroot/egroupware/fudforum/1524509230/adm/admglobal.php on line 13

Fatal error: main(): Failed opening required './GLOBALS.php' (include_path='.:/usr/local/lib/php') in /docroot/egroupware/fudforum/1524509230/adm/admglobal.php on line 13"

Do you have any other suggestions?

Thank you
| | |
| --- | --- |
| | |
Goto Forum:
[
Syndicate this forum (XML)
] [

]
Current Time: Tue Sep 25 21:13:10 EDT 2018
Total time taken to generate the page: 0.00842 seconds