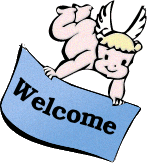 FUDforum
Fast Uncompromising Discussions. FUDforum will get your users talking.


Home
»
FUDforum Development
»
Bug Reports
»
Logged in users list, etc.
Show:

Today's Messages :: Unread Messages :: Polls :: Message Navigator
| Subscribe to topic | Bookmark topic
Logged in users list, etc. [message #24652]

Sat, 07 May 2005 21:43

On my new installation everything seems to be working normally....except...

...and I'm not sure this would be considered a bug...

I have found that the active users function never reports accurately what's currently going on. At best it lags way behind (5-10 minutes) and is often inaccurate and conflicting with itself in terms of annonymous, administrators, moderators, etc.

The list of logged in users is never current, including my own username when I'm logged in, or out.

A logged in user may show up in the "what people are doing" list, but not on the home page list of logged in users...and vise-versa.

The list of what people are doing is even worse. Lags 5-10 minutes behind...often shows registered and logged in users as annonymous rather than by their username...or shows nobody at all, even when I'm logged in and doing things constantly.

Refreshing lists and pages don't help.

If there's something I can do to fix this, I'd love to know.

Otherwise...just thought I'd pass this along.

Nice forums package otherwise!

Thanks...Cliff

[Updated on: Sat, 07 May 2005 21:46]
Re: Logged in users list, etc. [message #24761 is a reply to message #24738]

Thu, 12 May 2005 21:23

Thanks.

The only admin control I've found related to this "time" element is:

Logged in Users List Timout (minutes): The length of time of non-activity before the forum considers a user no longer active in the forum.

I interpreted literally, to mean what it says that a user has to be "inactive" for the specified number of mintues before they are dropped from the logged in users list.

There is no indication that this time length applies to all activity/non-activity including newly signed-in users, i.e., active users WON'T appear in the list until they've been active for the given period of time. Just the opposite of what the description in the admin panel suggests.

I have played with this setting already and found that it did not solve the issue I described. So in the end I had already chosen to simply turn this feature off since in my specific application, it's really nothing more than a novelty and has no real value. This also results in a cleaner look to the forums without all the extra stuff going on to look at.

But I want to make it clear that tiny and relatively insignificant issues like this notwithstanding. I am VERY HAPPY with this software and think you've done an outstanding job creating it.

And the fact that it is FREE, is beyond me.

Thank you!

Cliff


Re: Logged in users list, etc. [message #24767 is a reply to message #24652]

Fri, 13 May 2005 09:22

JamesS
Messages: 275
Registered: July 2002
Location: Atlanta, GA

Karma: 0

remove from buddy list
ignore all messages by this user


You are looking for this option.



Forum Info Cache Age:

Generating forum statistics is somewhat expensive (CPU wise) therefore the results are being cached for a small period of time, which should significantly reduce the front page load on popular forums. This option allows you to define (in seconds) the maximum time for which the forum stats will be cached.

| | |
| --- | --- |
| | |
Goto Forum:
[
Syndicate this forum (XML)
] [

]
Current Time: Tue Apr 13 01:29:09 EDT 2021
Total time taken to generate the page: 0.00692 seconds