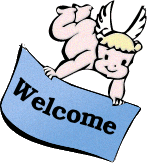 FUDforum
Fast Uncompromising Discussions. FUDforum will get your users talking.


Home
»
FUDforum
»
How To
»
How do you batch install Avatars?
Show:

Today's Messages :: Unread Messages :: Show Polls :: Message Navigator
| Subscribe to topic | Bookmark topic
How do you batch install Avatars? [message #35333]

Fri, 29 December 2006 20:09

I am running FUDforum 2.7.6. The Avatar Management System "Import Gallery" offers the description that says "Recursively process specified directory, creating avatars from all files with (*.gif, *.jpg, *.png, *.jpeg) extensions." And further states that "A new gallery will be created for every encountered sub-directory".
Sounds pretty simple, unfortunately I have not been able to get it to work, I have tried uploading the avatar packs directly to the Avatar sub directory in FUD, both as individual files and in folders, I have tried to upload directly from my hard drive. The best I have been able to accomplish so far is to Manually upload all the individual avatars to FUD and install them individually (very tedious) or leave them on my hard drive and install them individually (even more tedious), I am convinced that there is something that I am not grasping but for the life of me cannot figure it out!

At this time I have one version of FUD that I manually installed 400 Avatars too, and that works beautifully both from the admin panel and profile.
I have a second version that has the avatars, and displays them in the admin panel, but they cannot be accessed from the profile until I manually install them (I loaded these by restoring a backup of the first copy of FUD after the avatars were installed, which causes me to wonder why?) if I click on the select Avatar option they are all there but must be installed individually to be used.
There must be a simple way to install them in a batch form, and to install them in separate folders, but how? I have checked the Forum but cannot find an answer.

I am new to this so explain things very, very carefully!
Re: How do you batch install Avatars? [message #35350 is a reply to message #35333]

Sun, 31 December 2006 14:37

What you need to do to get it to work is upload the avatar directory structure to your server via FTP. Then specify the full path to the "root" avatar directory in the control panel. Assuming that the web server can access this directory all image files found within it will be imported as avatars.



FUDforum Core Developer
Re: How do you batch install Avatars? [message #35361 is a reply to message #35333]

Tue, 02 January 2007 01:19

I uploaded the files then entered the path as shown below:
http://MyfauxDomainname.com/Forum/images/avatars
And received this Error Msg.

Fatal error: Maximum execution time of 30 seconds exceeded in
/home/.host/username/ MyDomainname.com /forum/adm/admavatar.php on line 30

So I decided that I would use that format and entered it as:
/home/.host /username/MyDomainname.com/forum/images/avatars

Which worked great!!! I guess My hosting company uses those trick file systems I despise so much!

Thank you for your assistance, I knew that there was an easier way to do it!
Witch
Edited 3Jan 2007:
I have learned that My host uses what they call "simlinks", therefore a conventional path as I might use on my PC directory does not always reflect the correct path on the host, the error above gave the "simlink" to the admavatar.php, which I was able to modify so that fud could locate the avatars that I had uploaded to what looked like and copied as a conventional path name.

I am new to this so explain things very, very carefully!

[Updated on: Wed, 03 January 2007 02:39]
| | |
| --- | --- |
| | |
Goto Forum:
[
Syndicate this forum (XML)
] [

]
Current Time: Sun Sep 23 14:16:59 EDT 2018
Total time taken to generate the page: 0.00692 seconds