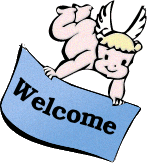 FUDforum
Fast Uncompromising Discussions. FUDforum will get your users talking.


Home
»
FUDforum
»
How To
»
IMporting datadump
Show:

Today's Messages :: Unread Messages :: Polls :: Message Navigator
| Subscribe to topic | Bookmark topic
IMporting datadump [message #37682]

Fri, 15 June 2007 04:36

ubyfudder
Messages: 43
Registered: January 2007

Karma: 0

add to buddy list
ignore all messages by this user



I can't import my datadump in a fresh-installed fudforum.
It end with this error


Fatal error: SQL Error has occurred, please contact the administrator of the forum and have them review the forum's SQL query log in mysite/myforum/include/core.inc on line 188

Can you help me?
Re: IMporting datadump [message #37728 is a reply to message #37712]

Mon, 18 June 2007 12:26

ubyfudder
Messages: 43
Registered: January 2007

Karma: 0

add to buddy list
ignore all messages by this user



Ilia wrote on Sun, 17 June 2007 10:37

What is the sql error? Check your forum's error log




Here you are, the error log and the message that gives me the adminpanel at the end of importing operations.

(C:\Programmi\wamp\www\FUDforum\include\theme\default\db.inc:72
C:\Programmi\wamp\www\FUDforum\include\theme\default\db.inc:132
C:\Programmi\wamp\www\forum\adm\admimport.php:223
) 1146: Table '180607.fud26_users' doesn't exist
Query: SELECT id FROM fud26_users WHERE login='admin' AND users_opt>=1048576 AND (users_opt & 1048576) > 0
_POST: array ( 'S' => '283a4fbdab0f034e0ca4b72455d8bf60', 'SQ' => 'c102031a4180e4fe5051da13508a8d1e', 'path' => 'C:\\Documents and Settings\\myself\\Desktop\\Pulizia\\FUDforum_18_04_2007_04_10.fud.gz', 'btn_submit' => 'Import Data', )
Server Version: 5.0.27-community-nt
[Referring Page] http://localhost/forum/adm/admimport.php?S=283a4fbdab0f034e0ca4b72455d8bf60 &SQ=c102031a4180e4fe5051da13508a8d1e
Re: IMporting datadump [message #37734 is a reply to message #37731]

Tue, 19 June 2007 03:04

ubyfudder
Messages: 43
Registered: January 2007

Karma: 0

add to buddy list
ignore all messages by this user



Ilia wrote on Mon, 18 June 2007 13:27

Can you try to edit the admimport.php script and uncomment the block that disables the authentication.




the new SQLerror

?709 ?1182236427?(C:\Programmi\wamp\www\FUDforum\include\theme\default\db.inc:72 <br />
C:\Programmi\wamp\www\FUDforum\include\theme\default\db.inc:132<br />
C:\Programmi\wamp\www\forum\adm\admimport.php:223<br />
) 1146: Table '180607_2.fud26_users' doesn't exist<br />
Query: SELECT id FROM fud26_users WHERE login='' AND users_opt&gt;=1048576 AND (users_opt &amp; 1048576) &gt; 0<br />
_POST: array (
'path' =&gt; 'C:\\Documents and Settings\\MYSELF\\Desktop\\FUDforum_18_04_2007_04_10.fud.gz',
'btn_submit' =&gt; 'Import Data',
)<br />
Server Version: 5.0.27-community-nt<br />
[Referring Page] http://localhost/forum/adm/admimport.php?S=04a6a3c9cdd7b48f8830a972cbd06a7e &amp;SQ=f5c822171ffddf38b228b26ed015acc5<br />

?1009 ?1182236461?(C:\Programmi\wamp\www\forum\index.php:75<br />
C:\Programmi\wamp\www\forum\index.php:175<br />
C:\Programmi\wamp\www\forum\index.php:274<br />
C:\Programmi\wamp\www\forum\index.php:946<br />
C:\Programmi\wamp\www\forum\index.php:1141<br />
) 1146: Table '180607_2.fud26_ses' doesn't exist<br />
Query: SELECT
s.id AS sid, s.ses_id, s.data, s.returnto, s.sys_id,
t.id AS theme_id, t.lang, t.name AS theme_name, t.locale, t.theme, t.pspell_lang, t.theme_opt,
u.alias, u.posts_ppg, u.time_zone, u.sig, u.last_visit, u.last_read, u.cat_collapse_status, u.users_opt, u.topics_per_page,
u.ignore_list, u.ignore_list, u.buddy_list, u.id, u.group_leader_list, u.email, u.login, u.sq, u.ban_expiry, u.flag_cc
FROM fud26_ses s
INNER JOIN fud26_users u ON u.id=(CASE WHEN s.user_id&gt;2000000000 THEN 1 ELSE s.user_id END)
INNER JOIN fud26_themes t ON t.id=u.theme
WHERE s.ses_id='04a6a3c9cdd7b48f8830a972cbd06a7e'<br />
Server Version: 5.0.27-community-nt<br />
[Referring Page] http://localhost/<br />



Re: IMporting datadump [message #37744 is a reply to message #37739]

Wed, 20 June 2007 10:09

ubyfudder
Messages: 43
Registered: January 2007

Karma: 0

add to buddy list
ignore all messages by this user



Ilia wrote on Tue, 19 June 2007 18:12

Have you tried running the script via the command line?




I have to do it under windows, on my office pc. It's a test-installation that I use to test the process.
But I don't know how to run the script under windows via the command line...
Can you help me??
(I am very late, my real forum in down from more than a week now (( )
Thanks!

[Updated on: Wed, 20 June 2007 10:09]
| | |
| --- | --- |
| | |
Goto Forum:
[
Syndicate this forum (XML)
] [

]
Current Time: Wed Jan 19 06:20:30 EST 2022
Total time taken to generate the page: 0.00846 seconds