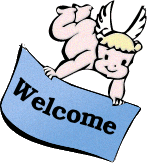 FUDforum
Fast Uncompromising Discussions. FUDforum will get your users talking.


Home
»
FUDforum
»
FUDforum Suggestions
»
Integrating a blog
(

) 1 Vote
Show:

Today's Messages :: Unread Messages :: Polls :: Message Navigator
| Subscribe to topic | Bookmark topic
Integrating a blog [message #7065]

Wed, 06 November 2002 13:27

npetreley
Messages: 10
Registered: April 2002
Location: Right here.

Karma: 0

add to buddy list
ignore all messages by this user


The blogs available (postnuke, etc.) all have really primitive means of posting and reading comments about stories. I was thinking of integrating some of the FUDforum code into a blog to fix that, but then it occurred to me that it might be easier to add blog code to FUDforum. If I tackle something like that, would that code be of interest to the FUDforum folks? Or are most of you forum-centric and aren't that interested in the blog feature?

Re: Integrating a blog [message #7066 is a reply to message #7065]

Wed, 06 November 2002 13:31

As the developer I am more forum centric, the idea is to develop useful forum application not a jack of all trades. That being said, I do not see what sort of functionality is lacking from FUDforum that would prevent anyone from using it for blogging...


FUDforum Core Developer
Re: Integrating a blog [message #7067 is a reply to message #7066]

Wed, 06 November 2002 13:43

npetreley
Messages: 10
Registered: April 2002
Location: Right here.

Karma: 0

add to buddy list
ignore all messages by this user


Well, either my knowledge of FUDforum is lacking (very likely) or what it lacks is a way to create and manage the typical blog home page. You need a process for accepting article submissions, approving them, posting them to the TOC (table of contents page), arranging the summaries in a TOC, a printer-friendly feature for the page, shuffling the articles in the TOC as necessary, etc. And the tables that store and track articles contain information that isn't normally stored in the FUD tables -- at least some of the fields I would want are missing.

FUDforum has many of the features that IMO, would be very useful but are missing in most blogs today, including the great message formatting, a means to view the TOC and immediately know if someone commented on a story since you last visited, and so on.

By the way, I wrote an updated article for LinuxWorld on FUDforum recently, so you may want to check them out and let me know what I got wrong (or right). Thanks.

http://www.linuxworld.com/site-stories/2002/1023.petreley.html

Re: Integrating a blog [message #7078 is a reply to message #7067]

Wed, 06 November 2002 18:34

npetreley wrote on Wed, 06 November 2002 13:43

Well, either my knowledge of FUDforum is lacking (very likely) or what it lacks is a way to create and manage the typical blog home page. You need a process for accepting article submissions, approving them, posting them to the TOC (table of contents page), arranging the summaries in a TOC, a printer-friendly feature for the page, shuffling the articles in the TOC as necessary, etc. And the tables that store and track articles contain information that isn't normally stored in the FUD tables -- at least some of the fields I would want are missing.




I never used a 'blog' and I read them fairly rarely, so forgive me if my comments are somewhat uninformed .
FUDforum already has a mechanism that allows you to 'approve' message before they go live. You can accomplish this by making a forum moderated, thus messages will need to be approved by the forum's moderator(s) or administrator(s).
TOC functionality is somewhat similar to topic list, so you got that already, albeit you cannot rearrange the order of the messages, they'll be always be sorted by date.
Additional fields, is something you could probably add with a minimal amount of hacking, I cannot tell you more simply because I do not know what fields you may want/need.



Thanks for letting me know, it is good to know FUDforum is good enough to grace the pages of open source magazines . One small 'correction', in your article you mentioned how you had to rely on the forum's file manager to do various file operations. While that is the 'recommended' course of action you could also use the "Lock/Unlock Forum's Files" option. This option will allow you unlock the files temporarily (it is a very good idea to lock the files back when you are done), thus allowing you to edit/modify/delete files via FTP or shell.
Another point of interest is that FUDforum now have a comprehensive manual, which describes, in fair amount of detail all administrative options.

FUDforum Core Developer
| | |
| --- | --- |
| | |
Goto Forum:
[
Syndicate this forum (XML)
] [

]
Current Time: Mon Jul 13 15:10:45 EDT 2020
Total time taken to generate the page: 0.00700 seconds