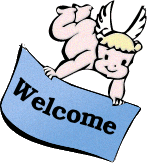 FUDforum
Fast Uncompromising Discussions. FUDforum will get your users talking.


Home
»
FUDforum
»
How To
»
Automatically deleting messages via date.
Show:

Today's Messages :: Unread Messages :: Show Polls :: Message Navigator
| Subscribe to topic | Bookmark topic
Automatically deleting messages via date. [message #7266]

Thu, 14 November 2002 11:06

we are using your forum software (and a cron job) to sync with an external DB. this works wonderfully, however the DB holds OLD posts to this forum whereas the 'public' frontend (non-fud) doesnt. (the public front-end is a very ugly and slow piece of software. and it deletes messages from 'public view' after 50 days.) however after the messages expire from the front end they stay in the DB, and since we are pulling from the DB we can see the old messages. this wouldnt normally be an issue but if we use the 'unanswered posts' feature it lists messages that are unanswered old -- new (we see the old messages first) and if we respond to the 'expired' messages on the 'public front end' we look like we are posting a new thread even though it is in response (this obviously confuses the hell out of people seeing open posts worded as replies).

so basically is there any way to set an expiration date on messages via activity ? for instance have all threads with no activity in 50 days expire ?

this would be a great help.
Re: Automatically deleting messages via date. [message #7271 is a reply to message #7270]

Thu, 14 November 2002 12:36

No, it is manual, it is bad habit it delete large portions of data automatically. If you want you can make some sort of a script to do it automatically, but as far as I am concerned that is the only way FUDforum will do it for you.



FUDforum Core Developer
Re: Automatically deleting messages via date. [message #7272 is a reply to message #7271]

Thu, 14 November 2002 13:00

i agree with the "never have a system delete large amounts of data automatically" but this isnt our data, essentially we are syncing with a back end newsgroup server. this is a small problem for one reason - their front end automatically crops old posts and doesnt allow expired posts to be brought back up (?). so what we get is a reply to something that everyone in the real world (ie everyone but the 5 of us in this office) can't see.

i understand (and agree) with what your saying about deleting data automatically, (good sysadmin 101) but the real issue (for us)isnt the data - for us its being synced with their front end.
Re: Automatically deleting messages via date. [message #7291 is a reply to message #7272]

Fri, 15 November 2002 16:49

hackie
Messages: 177
Registered: January 2002

Karma: 0

add to buddy list
ignore all messages by this user



1llus10n wrote on Thu, 14 November 2002 13:00

i agree with the "never have a system delete large amounts of data automatically" but this isnt our data, essentially we are syncing with a back end newsgroup server. this is a small problem for one reason - their front end automatically crops old posts and doesnt allow expired posts to be brought back up (?). so what we get is a reply to something that everyone in the real world (ie everyone but the 5 of us in this office) can't see.

i understand (and agree) with what your saying about deleting data automatically, (good sysadmin 101) but the real issue (for us)isnt the data - for us its being synced with their front end.




it's quite easy to add stuff to FUD.. just take a look at the thread prunning code and modify as needed...

cc intelligence.c -o intelligence
$ ./intelligence
Segmentation fault
| | |
| --- | --- |
| | |
Goto Forum:
[
Syndicate this forum (XML)
] [

]
Current Time: Wed Sep 26 10:49:02 EDT 2018
Total time taken to generate the page: 0.00871 seconds