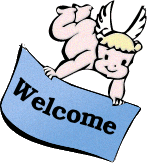 FUDforum
Fast Uncompromising Discussions. FUDforum will get your users talking.


Home
»
FUDforum Development
»
Bug Reports
»
Resize Controls code broken
Show:

Today's Messages :: Unread Messages :: Show Polls :: Message Navigator
| Subscribe to topic | Bookmark topic
Resize Controls code broken [message #158447]

Thu, 26 February 2009 02:27

Fixed broken code and added alt text for brail readers. Why isn't there a grippie thing on the right side like there is on the bottom?



--- post_common.tmpl.orig   2009-02-25 10:05:52.000000000 -0700
+++ post_common.tmpl    2009-02-26 00:13:32.000000000 -0700
@@ -110,10 +113,10 @@
 {SECTION: END}

 {SECTION: resize_controls}
-<a href="javascript://" onclick="rs_txt_box(50, 0);"><img alt="" src="{THEME_IMAGE_ROOT}/rs_hb.gif" style="margin: 2px" /></a><br />
-<a href="javascript://" onclick="rs_txt_box(0, 100);"><img alt="" src="{THEME_IMAGE_ROOT}/rs_vb.gif" style="margin: 2px" /></a><br />
-<a href="javascript://" onclick="rs_txt_box(-50, 0);"><img alt="" src="{THEME_IMAGE_ROOT}/rs_hs.gif" style="margin: 2px" /></a><br />
-<a href="javascript://" onclick="rs_txt_box(0, -100);"><img alt="" src="{THEME_IMAGE_ROOT}/rs_vs.gif"
+<a href="javascript://" onclick="rs_txt_box(50, 0);"><img alt="Expand Right" src="{THEME_IMAGE_ROOT}/rs_hb.gif" style="margin: 2px" /></a><br />
+<a href="javascript://" onclick="rs_txt_box(0, 100);"><img alt="Expand Down" src="{THEME_IMAGE_ROOT}/rs_vb.gif" style="margin: 2px" /></a><br />
+<a href="javascript://" onclick="rs_txt_box(-50, 0);"><img alt="Compact Left" src="{THEME_IMAGE_ROOT}/rs_hs.gif" style="margin: 2px" /></a><br />
+<a href="javascript://" onclick="rs_txt_box(0, -100);"><img alt="Compact Up" src="{THEME_IMAGE_ROOT}/rs_vs.gif" style="margin: 2px" /></a>
 {SECTION: END}

 {SECTION: common_javascript}
Re: Resize Controls code broken [message #158448 is a reply to message #158447]

Thu, 26 February 2009 02:44

Quote:
Fixed broken code and added alt text for brail readers.




Looks good - thank you very much. Should we also add the alt text to the message files so people can translate it? Alternatively, we can use symbols (maybe: ⇦⇧⇨⇩).



Quote:
Why isn't there a grippie thing on the right side




Probably because nobody bothered to implement it yet. If you think we should have it, you are welcome to submit a patch.

Re: Resize Controls code broken [message #158449 is a reply to message #158448]

Thu, 26 February 2009 03:35

Are other alt texts in i18n? If so, then it would be a good idea to keep it uniform.

As for the symbols... not sure those show up on brail readers But now that I think about it, how many brail readers need to change the size of an edit box? Whatever.

I can only just barely wrap my brain around the existing javascript used for the existing grippie thing. I don't think I will be able to implement a side grippie to replace the arrows.

[Updated on: Thu, 26 February 2009 03:36]
| | |
| --- | --- |
| | |
Goto Forum:
[
Syndicate this forum (XML)
] [

]
Current Time: Sat Dec 15 04:09:27 EST 2018
Total time taken to generate the page: 0.00560 seconds