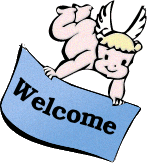 FUDforum
Fast Uncompromising Discussions. FUDforum will get your users talking.


Home
»
FUDforum Development
»
Icons & buttons
»
Button Boilerplate
(Translations and recomendations needed)
(

) 2 Votes
Show:

Today's Messages :: Unread Messages :: Polls :: Message Navigator
| Subscribe to topic | Bookmark topic
Button Boilerplate [message #159679]

Tue, 16 June 2009 05:37

I am working on making a complete set of color default buttons and tags to use with new themes, sort of like these:





To do it right I will need to make complete sets, including foreign language buttons, the buttons them selves are quite easy, mostly a simple but tedious cut and paste procedure; the software does the rest.

The translations not so much, I only speak English, and I only have a limited amount of time, so any translations and or recommendation would be appreciated (native text would be best) put your submission in a text document and attach it here along with your user name so we can give credit, for translating and submissions

Naudjf and I have already done a few test themes and buttons in the themes/styles forum I believe the intent would be to create a complete gallery of themes and accessories for FUDforum to be included with future releases or to be made available for download to the users of Fudforum.

The same with themes and CSS style sheets,
So this is your chance to give something back to the community,

I believe this is a complete list of the current buttons in use, and some common user tags and ranks as well. Additionally if any one has sets of the original "Gimp" images that would be useful as well as any volunteers to help with the cut and pasting (they need to be uniform so that means we will need to cooperate in doing them.

At present I plan on doing the English buttons in a dozen or more different styles and colors, but I will work on any and all translations received.


New Forum icons, button, tags, and ranks

Larger Forum buttons 100x25
New Topic new_thread.gif
Post Reply post_reply.gif
Tree View tree_view.gif
New P. M. new_pm.gif
Quick Reply quick_reply.gif
Flat View flat_view.gif
(duplicate removed by MOD)
Blank lg_ blank.gif


Smaller Forum buttons 71x18 gifs
Reply msg_reply.gif
Quote msg_quote.gif
Profile msg_about.gif
Delete msg_delete.gif
Posts show_posts.gif
P.M. msg_pm.gif
Edit msg_edit.gif
E-Mail msg_email.gif
Forward msg_forward.gif
.WWW homepage.gif
Blank sm_ blank.gif



User tags 66x15

Admin admin.gif
Mod mod.gif
GrpLdr grpldr.gif
Host host.gif
Jr-Mod jrmod.gif
Newbie newbie.gif
V. I. P. vip.gif
Banned banned.gif
Blank ut_blank.gif

User ranks 150x15

Administrator administrator.gif
Developer developer.gif
Core Developer core_developer.gif
Junior Member junior_ mbr.gif
Senior Member senior_ mbr.gif
Member member.gif
Translator translator.gif
Privileged Member priviledged_mbr.gif
Blank ur_blank.gif

Thank You



"I'm a Witcher, I solve human problems; not always using a sword!"

[Updated on: Tue, 16 June 2009 15:02]
Re: Button Boilerplate [message #159681 is a reply to message #159679]

Tue, 16 June 2009 07:07

naudefj
Messages: 3771
Registered: December 2004

Karma: 27

add to buddy list
ignore all messages by this user


Quote:
if any one has sets of the original "Gimp" images that would be useful




Most of them can be downloaded from http://cvs.prohost.org/c/index.cgi/FUDforum/dir?d=img

Translations for "Quick Reply" are at http://fudforum.org/forum/index.php?t=msg&goto=159519

Let me know how I can help.

Re: Button Boilerplate [message #159685 is a reply to message #159681]

Tue, 16 June 2009 15:50

Thanks Frank! You just keep answering my newbie type questions, that's what I really need more than anything else (for my purposes). And it has been something I have been sorely lacking since I began (otherwise I would be a FUD expert by now... ok maybe not expert). And I still have a whole lot of unanswered questions.

Other than that just let me know if I am on the right track or not, this is something I was doing on my own anyhow and your making the themes and providing the FUDstyler just expedited it, and that in itself is a very good thing.

I should have said the original "Text" used with the original "Gimp" images that would be useful! Because that text that I can cut and paste to create new images is what I really truly need since I have already made some blank default buttons and it is quicker and far easier to down load the sets already made than to pick through the CVS and snatch them individually!

There are 32 languages, supported by FUDforum and most of those Button Images are readily available in Domain.name/FUDforum/thm/default consisting of 15 images each, with the translations for Quick reply you have provided I can make that 16 total default buttons in just about as many hues and colors as you want rather quickly.

But in order to create any new buttons in those languages like the red meteorite buttons, user and rank tags etc. I need the text to copy paste otherwise it becomes an unduly burdensome task.



naudefj wrote on Sun, 07 June 2009 02:49
Here are some translations of "Quick Reply" from various dictionary sites. Please help to verify and complete missing translations:



afrikaans	= Snel antwoord
bulgarian	= Бърз отговор
catalan         = 
chinese		= 快速回复
czech		= rychlá odpověď
danish		= kvik-svar / hurtigsvar
dutch		= Snel antwoord
english         = Quick Reply
finnish		= nopea vastaus
french		= réponse rapide
german		= Schnelle Antwort
german_formal	= Schnelle Antwort
indonesian      = 
italian		= Risposta rapida
japanese	= 迅速な返事
korean		= 빠른 답변
latvian         =
lithuanian      =
norwegian	= Hurtigsvar 
polish		= szybka odpowiedź
portuguese	= resposta rápida
portuguese_br   = resposta rápida
romanian	= Răspuns rapid
russian		= быстрый ответ
slovak          = 
spanish		= respuesta rápida
swedish		= snabbt svar
turkish         =
vietnamese      =



Best regards.

Frank






"I'm a Witcher, I solve human problems; not always using a sword!"
Re: Button Boilerplate [message #159903 is a reply to message #159681]

Tue, 07 July 2009 01:30

FUDforum Experimental buttons

Whew! after about a bazillion cut and paste/copy operations I finally have them all sorted.

There are 16 hues for each of the 16 buttons for each of the languages FUDforum supports which includes "Quick Reply"

I hope they do the trick! You can download them from "Needful Things" i18_experimental buttons.zip its just shy of 10MB




"I'm a Witcher, I solve human problems; not always using a sword!"
| | |
| --- | --- |
| | |
Goto Forum:
[
Syndicate this forum (XML)
] [

]
Current Time: Thu Jun 08 16:43:13 EDT 2023
Total time taken to generate the page: 0.00756 seconds