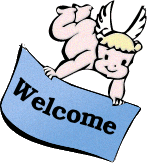 FUDforum
Fast Uncompromising Discussions. FUDforum will get your users talking.


Home
»
FUDforum Development
»
Bug Reports
»
NNTP Issue
Show:

Today's Messages :: Unread Messages :: Show Polls :: Message Navigator
| Subscribe to topic | Bookmark topic
NNTP Issue [message #160799]

Sat, 24 October 2009 08:45

I have NNTP setup to pull messages into a forum.

The NNTP import seems to get stuck on certian messages.

For example, it will import up to message 169 and then simply stay there. The CPU continues to run at 99%. I left it run for a full 24 hours and it still says importing message 169.

If I cancel the import and restart it, it starts with 169 again and still does not get past it.

I don't see any errors so I'm not sure why its choking on the message.

Now, edited the .nntp file and changed it to reference 170. So then it started the import again but stopped again at 181.

Considering there are several thousand messages, editing the file everytime it stops will be a pain.

Is there anyway I can see why its choking in specific messages?
Re: NNTP Issue [message #160813 is a reply to message #160811]

Sun, 25 October 2009 02:43

Here is a patch for you to evaluate and test:



Index: nntp.inc
===================================================================
RCS file: /forum21/install/forum_data/include/nntp.inc,v
retrieving revision 1.85
diff -u -a -r1.85 nntp.inc
--- nntp.inc    17 Sep 2009 19:52:53 -0000      1.85
+++ nntp.inc    25 Oct 2009 06:42:41 -0000
@@ -390,7 +390,9 @@
                                   }
                           }

-                          $eom = strpos($this->body, $this->boundary, $s);
+                          if( ($eom = strpos($this->body, $this->boundary, $s)) === FALSE) {
+                               $eom = strlen($this->body);
+                          }
                           if ($have_text_body) {
                                   $text_body = substr($this->body, $s, $eom-$s);
                                   $s=$eom;
| | |
| --- | --- |
| | |
Goto Forum:
[
Syndicate this forum (XML)
] [

]
Current Time: Tue Dec 11 06:24:57 EST 2018
Total time taken to generate the page: 0.00868 seconds