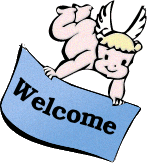 FUDforum
Fast Uncompromising Discussions. FUDforum will get your users talking.


Home
»
FUDforum Development
»
FUDforum 3.0+
»
pruning private messages
Show:

Today's Messages :: Unread Messages :: Polls :: Message Navigator
| Subscribe to topic | Bookmark topic
Re: pruning private messages [message #162227 is a reply to message #162224]

Sat, 10 April 2010 00:23

That's a sticky wicket ain't it, users can get awful cantankerous when they think Admins are messing with their PM's (in some ways I agree in others I don't) either way it is a touchy and delicate subject.

On the one hand you need to respect the users privacy, yet on the other hand not all users respect the privacy of others (Abusing PM's in various ways), and you really don't know which users all these PM's are going to or from. And it is most likely just users not deleting old messages.

However it has been my experience that some users register yet never or seldom post publicly. Yet PM prolifically (again for a variety of reasons, such as gossip or undermining the forum).

Version 3.0.1RC1 allows the admin to review selected "sent' PM's for spammers using PM's to send their spam to other users, but that might well be a laborious and time consuming process (member list> user>edit>Private messages at the bottom of the screen); this would allow you to delete certain sent messages from all mailboxes (I would delete the oldest 1st, I just checked one of my moderators accounts and it still had messages from Jan 2007 through yesterday including messages from a user who has been deceased for 2 years, so as an example I would just delete the oldest ones)

Personally I would use the announcement manager on all forums (or global E-mail) to ask/tell members to delete their excess messages on their own as part of forum maintenance/upgrade and hope for their voluntary compliance.

If that does not work to reduce the number of PM's you might try a different approach (WARNING) I don't know if this would actually work or not But I believe it would, hopefully naudefj will know more but you could try it and let us know..

First compress, re-index and do a forum consistency, make a data dump and save it (just in case)

Second drastically reduce the allowed size of PM folders or turn them off altogether, then repeat the first step and see if the messages are gone.

If I understand the workings of the forums correctly excess PM's above the set limit will be removed in the process hopefully leaving just the most current ones.

(Removing or deleting forums work on a 1st in last out order and I have no idea if that works the same way with PM's or not).

If that fails you still have the option of restoring the data dump.


"I'm a Witcher, I solve human problems; not always using a sword!"

[Updated on: Sat, 10 April 2010 05:18]
Re: pruning private messages [message #162256 is a reply to message #162238]

Sat, 17 April 2010 04:18

I tried the above on a forum with very few users and little activity, with no luck, however I was able to delete PM's with 3.01RC PM management and remove half of them so far.

So I guess we have to start over again with how to delete them with or without 3.0.1!


"I'm a Witcher, I solve human problems; not always using a sword!"
Re: pruning private messages [message #162331 is a reply to message #162326]

Mon, 26 April 2010 17:03

littleking wrote on Mon, 26 April 2010 11:47

i can delete them with 3.01 but only one at a time



From what I see and understand of it you can remove all the recently sent emails from "all mail boxes" if you view the message and choose that option! If you just delete it that does not delete it from all mail boxes. However depending on how many users each message was sent to "Buddy List" each sent message may delete dozens of messages.

But those still leaves messages that are not included in the recently sent list and are instead received or stored in draft, sent, save or un-emptied trash folders.

In the example I used above I managed to delete all but 2 messages which still show in my forum dashboard and forum statistics, I presume those are the systems PM's it sends to new registered users for approved avatars etc.

But to remove all messages may require a 1 at a time approach the hard way which may require admin access to the Sql database! You know your forums makeup better than I.





"I'm a Witcher, I solve human problems; not always using a sword!"
| | |
| --- | --- |
| | |
Goto Forum:
[
Syndicate this forum (XML)
] [

]
Current Time: Thu Jul 09 19:53:11 EDT 2020
Total time taken to generate the page: 0.00612 seconds