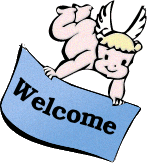 FUDforum
Fast Uncompromising Discussions. FUDforum will get your users talking.


Home
»
FUDforum
»
How To
»
How Morons Can Install New Version of Fudforum to Their Host
Show:

Today's Messages :: Unread Messages :: Show Polls :: Message Navigator
| Subscribe to topic | Bookmark topic
How Morons Can Install New Version of Fudforum to Their Host [message #162702]

Sun, 04 July 2010 19:47

I've got some exceeding simple questions that I have no idea what the answers. In helping me, could you pretend that I am a blithering idiot?

I have fudforum already. But I wanted to install the new version. Trouble is, I purchase hosting services. So I never have to deal with what I believe are called "server-side" sorts of issues. I had a technician install fudforum for me last time. What I want to know now is very simple:

A. Could an idiot like myself install a new version of fudforum without major issues?

B. How would I preserve the message content of the old board? I know you say "back it up just in case." But does that mean making copies only of the fudforum directory, containing the php files and such? Because I think the actual messages are in a data base of some sort. I'm not even sure I know where that thing is.

C. Would I be able to have more than one board? My empire of foolishness is expanding, and I would like to have 3 or 4 boards if possible. Does that require multiple installations or just separate directory folders (forum1, 2, etc.)

D. Lastly, I assume the new fudforum can still allow people to email messages to the board? That's key.

Finally, if you had a Sesame Street guide for to how to accomplish this -- you know, with videos and candy -- it would sure be helpful. Please remember that I am a blithering idiot and know nothing of what is happening with the space creatures that host my website. I like to just push buttons and things.

Yours eating soup through a straw.
Re: How Morons Can Install New Version of Fudforum to Their Host [message #162703 is a reply to message #162702]

Mon, 05 July 2010 01:23

A) Absolutely, the problem is though, when more "skills" are needed is when things go wrong, and things rarely go wrong, but when they do go wrong, it's no fun. - IE you can change a thousand tires and then one day you crank your bar too hard and you get a micro fracture in the rim and on the fourth lap the wheel goes BOOM and you no longer have a car but a tricycle. - This is when you need your rollbar, your "skills".

B) The boards messages are most likely stored in what is your forums DATA_ROOT. To see the path to your DATA_ROOT you go into your administration panel, click on File Manager on the left and then top center/right you will see 3 different ULRs, like this:
WWW_SERVER_ROOT: /home/wittrs/public_html/forums
DATA_ROOT: /home/wittrs/FUDforum
Currently Browsing: /home/wittrs/public_html/forums

The DATA_ROOT is where your forums core files are stored, when you build a theme or update a template, the forum will compile the code found in DATA_ROOT and put it in a neater form in the WWW_SERVER_ROOT and let the code be served to users and visitors. Separating the forums core and the publicly accesible areas, is a good security measure.

Your forums messages are (most likely) stored in DATA_ROOT/messages - In this example case, meaning /home/wittrs/FUDforum/messages - This folder might be a bit too big to click the "download" button in the manager, but you never know.


To make a complete backup of your forum, you can always go to your Administration Panel and then scroll down, furthest down on the left there should be something called Make forum datadump

C) You can have millions. It requires separate installations if you are "a blithering idiot", but that's sort of how things work.

D) I think we can assume that yes.

Ginnunga Gaming
Re: How Morons Can Install New Version of Fudforum to Their Host [message #162708 is a reply to message #162703]

Tue, 06 July 2010 14:28

... alrighty! Let's get the old fix the lug nut on the spare tire thing going.

Received this message upon trying install:

Warning: gzuncompress(): data error in /hsphere/local/home/ludwiggroup/seanwilson.org/metalaw/install.php on line 585 Failed decompressing the archive.

I unzipped the files myself, and then threw them up on my site via ftp. Should I have left them zipped?

Yours not a mechanic.
Re: How Morons Can Install New Version of Fudforum to Their Host [message #162710 is a reply to message #162709]

Tue, 06 July 2010 15:25

Houston, we've got success!! The luner has landed, Houston.

I even encountered several error messages of my own that I fixed!!! woo hoo. (I didn't have permission to enter my own data base. How silly.)

This was a fresh, brand new install. Next, I'm going to try upgrading after I back up my messages.

Thanks to all of those out there who helped a blithering idiot land a space ship!
| | |
| --- | --- |
| | |
Goto Forum:
[
Syndicate this forum (XML)
] [

]
Current Time: Sat Dec 15 22:42:01 EST 2018
Total time taken to generate the page: 0.00660 seconds