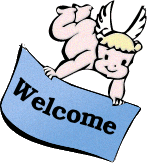 FUDforum
Fast Uncompromising Discussions. FUDforum will get your users talking.


Home
»
FUDforum Development
»
Bug Reports
»
GLOBALS.php "Bug"??
Show:

Today's Messages :: Unread Messages :: Polls :: Message Navigator
| Subscribe to topic | Bookmark topic
GLOBALS.php "Bug"?? [message #165087]

Sat, 23 April 2011 07:43

Dayo
Messages: 101
Registered: April 2011

Karma: 0

add to buddy list
stop ignoring messages by this user


I have been facing an issue with calling GLOBALS.php externally and in summary, the issue is that the various variables are initialised in GLOBALS.php based on the assumption that the file is always included within free standing procedural code.

For instance, assume a variable $XYZ = 123 is loaded in GLOBALS.php

When I include GLOBALS.php from within a function in an external application, Variable $XYZ is no longer global in scope but is now local to my function simply because of the way the application is structured.

If I then later try to use fudapi.inc for instance, references to $GLOBALS['XYZ'] will return a null value.

It seems to me that there are some pretty significant, if not day to day, structural issues that need attention.

Stuff like the "globals", db.inc etc should be put into classes and they can they be referenced everywhere simply by $Config->XYZ or $db->abc after a class_exists test to check in they have been loaded before. Even this can be done away with if a set of classes is loaded early in the flow in index.php for every call.

Anyway, this would be a fundamental change if agreed to and probably one for a bigger point release.

As an interim, perhaps $XYZ = 123 could be written as $GLOBALS['XYZ'] = 123 in GLOBALS.php as an interim step.

Not thought about the implications though


[Updated on: Sat, 23 April 2011 07:44]
Re: GLOBALS.php "Bug"?? [message #165121 is a reply to message #165119]

Wed, 27 April 2011 22:49

Dayo
Messages: 101
Registered: April 2011

Karma: 0

add to buddy list
stop ignoring messages by this user


I get what you mean now.

Should work in most instances but not a suitable way to go about things. I'll have to go through the code called by FUDforum, find every one of the variables and declare them one by one. This is hellish and should not be neccessary at all.

I can see that in some places the variables are referenced directly, $XYZ, and in some others, using GLOBALS['XYZ\].

Now this is fair enough within the application but a more disciplined and structured approach is needed as while this may mean more work at times, it will make the application more extensible.


Define the stuff in GLOBALS.php as constants (not variables, global or otherwise) at the beginning of the flow and that's that. We know they are not going to change so why a variable in the first place anyway?

From then on, "CONF_XYZ" for instance, can be referred to anywhere without fear of tripping over anything. You don't, as a third party developer, have to wonder wherether you need to use this form or that form in this place or that place or whether ypou need to do anything special or not.

Will make things clean, structured and extensible.

So not quite a bug as such but more of a weakness in the design structure ... one which affects many other things in the application in general and one which puts obstacles in the way of third party devs.

I came to FUDforum because a feature I wanted, mailing lists, was not available elsewhere but have now realised that it would have been easier for me to try write a plugin to do this for phpBB3 due to having to have to overcome these structural issues in the main application here.

I'll suggest that a step back is needed for the next bigger point release to look at these issues. Basically a more "OOP" based approach is needed I think.

Anyway, just my 2 pence as an outsider trying to get a bit deeper into things.
| | |
| --- | --- |
| | |
Goto Forum:
[
Syndicate this forum (XML)
] [

]
Current Time: Mon Sep 26 08:28:08 EDT 2022
Total time taken to generate the page: 0.00870 seconds