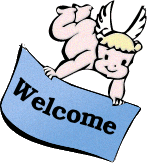 FUDforum
Fast Uncompromising Discussions. FUDforum will get your users talking.


Home
»
FUDforum Development
»
Forum Styles
»
Low/No vision accessibility
(Accessibility for all users, admin on down.)
Show:

Today's Messages :: Unread Messages :: Polls :: Message Navigator
| Subscribe to topic | Bookmark topic
Low/No vision accessibility [message #166415]

Fri, 02 December 2011 11:14

blaineclrk
Messages: 2
Registered: December 2011
Location: Pennsylvania

Karma: 0

add to buddy list
ignore all messages by this user


I'm looking for a package or a package that can be tweaked to allow comprehensive use by an organisation consisting of blind and low vision members. We can't rely on having members with significant levels of sight on each branch of each forum to manage all the maintenance chores. We'll be able to find server side talent with sight to do the installation and initial setup, but from that point on, we really need complete non-visual accessibility for administrators and moderators as well as the casual user.
We're a state chapter of a national group and we'd like to have sub-sets in the forum for each of our committees and special interest groups and we'll eventually be looking at joining forces with our national organisation.
In an extreme situation, we may eventually need to be able to have deaf/blind accessibility through Braille displays as well for administrative users, but that's probably going to be quite a ways down the road. We'll hit that hurdle when we have to. For now, if there's an adequate Braille ready approach for the casual user that'll be great.
Thanks for any help and advice.

Re: Low/No vision accessibility [message #166416 is a reply to message #166415]

Fri, 02 December 2011 11:31

Off hand I'd say it would be easy enough to change the theme to enlarge and Bold the text for ease of reading, and I'm pretty sure you would be able to do the same with the admin panel, different themes for different levels of impairment might do the trick.



"I'm a Witcher, I solve human problems; not always using a sword!"
Re: Low/No vision accessibility [message #166417 is a reply to message #166416]

Fri, 02 December 2011 12:53

blaineclrk
Messages: 2
Registered: December 2011
Location: Pennsylvania

Karma: 0

add to buddy list
ignore all messages by this user


Most Low Vs have their global preferences set or use screen magnifier programs so tweaking of the forum theme by the admin wouldn't be needed so much for them or even for the color blind as long as the theme isn't persistent. Some persistent settings can over-ride an individual's global settings which can really mess things up, but for the Totals (totally blind) clear rendering by MS, Mac and Linux screen readers and possibly Braille displays is needed. The tweaking I'm looking for has probably got to be deeper than cosmetic such as themes unless those settings are persistent. In that case, the persistent factor has to go!

For example, some table layouts can be difficult to 'see' through screen readers and Braille displays making it hard for some Totals to read a page cohesively. For example; some table layouts can cause screen readers to read the first line of the first column of a table then move to the first line of the second column, then back to the second line of the first column. That's beyond confusing when tables prevent screen reader text wrapping within a cell! Think of it this way, it's like reading the first sentence of the first chapter in a book then the first sentence of the second chapter and so on to the last chapter then going back and reading the second sentence of each chapter and trying to understand the book.

For color blind users, they'd have their global settings for their preferred color and shade combos and if persistent theme settings override these, the color blind user can be made totally blind on some pages. My wife uses a very low contrast setting of dark blue text on a light blue background. It's easier for her see and it's much less tiring. Remember the old GREEN on BLACK of the old console days? She couldn't handle that for more than about 15 minutes without discomfort and an hour was the max without a severe headache.

Some of these issues are totally alien to a 'blink', a fully sighted person such as myself even though I've heard the descriptions and seen a few demonstrations it's still hard to really explain adequately.

Java Script is another issue that has to be addressed. When used to tweak visual displays it can play nasty tricks on screen readers and be beyond annoying for high magnification users and quite a few Totals and Low Vs have Java Script disabled. The forum has to be able to function even with JS turned off. JS is used very effectively for much more than visual effects, but I still need to be able to offer easy operation of even the admin side in case of JS being turned off.

One of the best descriptions of sight I ever heard from a Total from birth was 'it must be like being able to feel the far wall and all the furniture as soon as you open a door'. And then a guy who'd lost his sight in his 20's added 'I miss colors. It's sort of like being able to smell the wall from 10 feet away, only better than smell'.

Don't ever-ever take your sight for granted.

I'll definitely be asking more questions I won't be able to explain really well as this goes on. It's kind of like translating a different language that I don't know very well. On one hand I wish I could relate to the blind world better but on the other hand I'm very-very glad I don't!


| | |
| --- | --- |
| | |
Goto Forum:
[
Syndicate this forum (XML)
] [

]
Current Time: Sun Apr 18 17:21:59 EDT 2021
Total time taken to generate the page: 0.00726 seconds