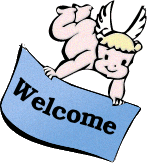 FUDforum
Fast Uncompromising Discussions. FUDforum will get your users talking.


Home
»
FUDforum
»
How To
»
NNTP Import Problems
Show:

Today's Messages :: Unread Messages :: Show Polls :: Message Navigator
| Subscribe to topic | Bookmark topic
NNTP Import Problems [message #166898]

Fri, 23 March 2012 13:48

FUDforum undoubtedly has the best NNTP integration of any forum software out there, and I'm still thoroughly amazed and extremely impressed by how well this works. This is fantastic!

That said, I have a couple of problems with NNTP importing, which may or may not be easily fixable, I'm not sure. The first is very minor, and doesn't really affect me, but the second is bad, and is effectively preventing any NNTP importing working for me at the moment.

1) The minor problem: FUDforum relies on articles appearing in chronological order on the NNTP server for threading to work properly. The nature of Usenet is that it's quite possible for replies to messages to show up on a server before the original message. When this happens, FUDforum does not assign the reply to the original post and starts a new thread on the forum. This also affects the ordering of the threads - Threads appear on the forum in the order they appear on the NNTP server, not the order they were originally posted, and the "latest post" shown on the Forum is just the message that happened to appear most recently on the NNTP server, not the most recently posted article.

2) The major problem: FUDforum does not handle in-line UUencoded attachments, such as those posted by Microsoft Outlook Express or Windows Live Mail - i.e. an awful lot of posts! It tries to read the entire encoded attachment as text, and when it hits a large in-line attachment, the NNTP import script seems to go into an infinite loop and times-out, effectively ceasing all further NNTP importing as this just repeats on the next run.

Problem (2) is a big one for me - I've got as far as article number 37 in my news spool, which contains a 3.5MB in-line attachment, and can get no further. I've had to disable the cron job, as every time it runs I have to manually kill the php process.

Is there any way around this?

Re: NNTP Import Problems [message #166922 is a reply to message #166898]

Wed, 28 March 2012 14:51

Multitool
Messages: 47
Registered: February 2012

Karma: 1

add to buddy list
ignore all messages by this user


[Sorry, I now think this is probably in the wrong forum. It might be more appropriate for a moderator to move this into the Bug Reports forum? ]

OK, I've been doing a bit more investigation of this problem this evening.

It seems this issue only affects split attachments (i.e. where a large file is broken up into multiple NNTP messages) when the chunk size is not tiny, and the file is relatively non-compressible (e.g. a JPEG photograph). Attachments wholly contained within a single NNTP message are imported correctly.

As far as I can tell, split attachments are never handled correctly - they are always imported into the Forum as text. That I don't mind, and can live with.

However, when importing an attachment with a largeish (~1MB) chunk size, the php process seems to go into an infinite loop and never completes. I have left such a process running for more than 20 minutes and it showed no signs of finishing before killing it. The log file is empty.

If the chunk size is very small (~50KB) then the import process does complete, but I get a lot of PHP warnings in the log file (and as mentioned above each chunk is imported as text). An example of such a log file is attached.

Weirdly, if I try importing a highly-compressible file (e.g. a plain white BMP image) the import always completes, regardless of split size (although still the attachment is imported as text).

I can live with the split attachments being treated as text, but the php process going into a seemingly infinite loop is really a show-stopper for me. This effectively halts all further NNTP importing, and takes the CPU to 100% permanently until the process is manually killed.

Any ideas what might be causing this, and if it's fixable?

Many thanks in advance!


[Updated on: Wed, 28 March 2012 14:53]
| | |
| --- | --- |
| | |
Goto Forum:
[
Syndicate this forum (XML)
] [

]
Current Time: Tue Feb 19 10:31:57 EST 2019
Total time taken to generate the page: 0.00542 seconds