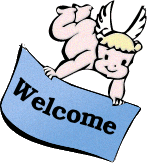 FUDforum
Fast Uncompromising Discussions. FUDforum will get your users talking.


Home
»
FUDforum Development
»
Bug Reports
»
Upgrade killed the forum
Show:

Today's Messages :: Unread Messages :: Show Polls :: Message Navigator
| Subscribe to topic | Bookmark topic
Upgrade killed the forum [message #168665]

Wed, 26 June 2013 18:03

I have 4 boards, version 3.02. I upgraded to 3.04. I backed up my data. I ran the upgrade script. It did everything okay. I ran the consistency checker. I then deleted the upgrade php file, etc. And I put my forum back online (the upgrade thing had disabled it). When i try to access it, I now get this error:

The website encountered an error while retrieving http://seanwilson.org/cv/index.php?S=933c9324826493b6e0d5a37fb97a97e6&S Q=99e6e7aad398c02f2da0684e51d725b5. It may be down for maintenance or configured incorrectly.
Here are some suggestions:
Reload this webpage later.
HTTP Error 500 (Internal Server Error): An unexpected condition was encountered while the server was attempting to fulfill the request.

Any help out there?
Re: Upgrade killed the forum [message #168702 is a reply to message #168680]

Sat, 29 June 2013 15:16

Interestingly, the blank screen only appears on the customized themes. The default theme seems to work fine. This is in the error log:

(/hsphere/local/home/ludwiggroup/seanwilson.org/metalaw/index.php:116
/hsphere/local/home/ludwiggroup/seanwilson.org/metalaw/index.php:219
/hsphere/local/home/ludwiggroup/seanwilson.org/metalaw/theme/Sean3/index.ph p:172
/hsphere/local/home/ludwiggroup/seanwilson.org/metalaw/index.php:1335
) 1064: You have an error in your SQL syntax; check the manual that corresponds to your MySQL server version for the right syntax to use near 'WHERE sc.cache_age>1372432901' at line 1
Query: SELECT sc.*,m.subject AS last_msg_subject, u.alias AS last_user_alias FROM fud31_stats_cache sc INNER JOIN fud31_users u ON u.id=sc.last_user_id LEFT JOIN fud31_msg m ON m.id= WHERE sc.cache_age>1372432901
Database version: 5.1.68-community-log

(I think I'll just start re-customizing)
| | |
| --- | --- |
| | |
Goto Forum:
[
Syndicate this forum (XML)
] [

]
Current Time: Wed Sep 26 00:58:19 EDT 2018
Total time taken to generate the page: 0.00622 seconds