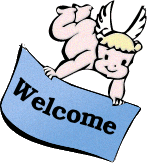 FUDforum
Fast Uncompromising Discussions. FUDforum will get your users talking.


Home
»
Imported messages
»
comp.lang.php
»
GD Function help
Show:

Today's Messages :: Unread Messages :: Show Polls :: Message Navigator
| Subscribe to topic | Bookmark topic
Re: GD Function help [message #182477 is a reply to message #182476]

Tue, 06 August 2013 19:28

On 06/08/13 23:02, Ed Jay wrote:
> Is this the correct newsgroup to discuss GD image function issues?
>
php ones, I guess yes?


--
Ineptocracy

(in-ep-toc'-ra-cy) – a system of government where the least capable to lead are elected by the least capable of producing, and where the members of society least likely to sustain themselves or succeed, are rewarded with goods and services paid for by the confiscated wealth of a diminishing number of producers.
Re: GD Function help [message #182478 is a reply to message #182476]

Tue, 06 August 2013 19:30

On 8/6/2013 6:02 PM, Ed Jay wrote:
> Is this the correct newsgroup to discuss GD image function issues?
>

Ed,

If you're talking about the GD functions in PHP, then yes. If some
other language, then not.

--
==================
Remove the "x" from my email address
Jerry Stuckle
JDS Computer Training Corp.
jstucklex(at)attglobal(dot)net
==================
Re: GD Function help [message #182479 is a reply to message #182478]

Tue, 06 August 2013 22:58

Jerry Stuckle wrote:

> On 8/6/2013 6:02 PM, Ed Jay wrote:
>> Is this the correct newsgroup to discuss GD image function issues?
>>
> If you're talking about the GD functions in PHP, then yes. If some
> other language, then not.

Thanks, Jerry and Natural Philosopher.

Yes, my questions will pertain to PHP. As a PERL and Javascript coder (not
good, mind you) I find PHP to be easy to learn, but I'm developing a
graphics application and having difficulty sorting the ins and outs of the
GD functions.

I think I may have the solution to the question I wanted to ask, so I
won't bore the NG with it. Yet.

(It's been a long time, Jerry. Hope you're well.)
--
Ed Jay (remove 'M' to respond by email)
Re: GD Function help [message #182480 is a reply to message #182479]

Wed, 07 August 2013 08:37

On 8/6/2013 10:58 PM, Ed Jay wrote:
> Jerry Stuckle wrote:
>
>> On 8/6/2013 6:02 PM, Ed Jay wrote:
>>> Is this the correct newsgroup to discuss GD image function issues?
>>>
>> If you're talking about the GD functions in PHP, then yes. If some
>> other language, then not.
>
> Thanks, Jerry and Natural Philosopher.
>
> Yes, my questions will pertain to PHP. As a PERL and Javascript coder (not
> good, mind you) I find PHP to be easy to learn, but I'm developing a
> graphics application and having difficulty sorting the ins and outs of the
> GD functions.
>
> I think I may have the solution to the question I wanted to ask, so I
> won't bore the NG with it. Yet.
>
> (It's been a long time, Jerry. Hope you're well.)
>

Hi, Ed,

Doing fine here. Hope you're well, also.


--
==================
Remove the "x" from my email address
Jerry Stuckle
JDS Computer Training Corp.
jstucklex(at)attglobal(dot)net
==================
| | |
| --- | --- |
| | |
Goto Forum:
[
Syndicate this forum (XML)
] [

]
Current Time: Wed Jul 18 16:18:08 EDT 2018
Total time taken to generate the page: 0.00713 seconds