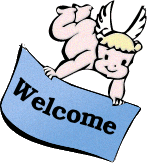 FUDforum
Fast Uncompromising Discussions. FUDforum will get your users talking.


Home
»
FUDforum Development
»
FUDforum 3.0+
»
templating
Show:

Today's Messages :: Unread Messages :: Show Polls :: Message Navigator
| Subscribe to topic | Bookmark topic
templating [message #7886]

Sat, 21 December 2002 19:08

What's the official stance on this? I had a great template set up in version 2.3.5, but it doesnt work in 2.3.6 RC4 because a whole load of either new sections are meant to be there or names etc have changed.

How can we create templates when the templating system isnt consistent?? This is to say the least, highly infuriating as I'd spent several hours crafting and fine tuning my template, only to find it wouldnt work properly with the newer version.

One point in particular is the changed location of the .css file in the latest dev release. But why??

You might well point out that I should stick with 2.3.5, but if the template system is going to change in the next final release then what's the point? Besides the fact I couldn't get the time to work properly with 2.3.5.

Hope to hear from a developer on this one soon. Aside from this annoyance it's an amazing piece of software, one that's easily on par with UBB and vBulletin. But this issue with the templating needs to be addressed.

Best wishes for the festive season,

Si from Shad.tv
Re: templating [message #7889 is a reply to message #7886]

Sun, 22 December 2002 01:44

The templating system tries to be as un-intrusive as possible. This means that if a particular template did not change between versions it won't be modified by the upgrade script. Since common template modifications do not affect commonly modified template files most theme customizations are safe across versions.
When the template is modified the old version is automatically backed up so that the changes can be easily restored.

FUDforum Core Developer
Re: templating [message #7904 is a reply to message #7886]

Mon, 23 December 2002 14:32

JamesS
Messages: 275
Registered: July 2002
Location: Atlanta, GA

Karma: 0

add to buddy list
ignore all messages by this user


shad: i feel your pain. i am sure many of us do. the way i get around it is this:

i keep the installation file for the version that i am currently running, and i set up an exact replica of my production board. when i feel the desire to upgrade i upgrade the replica and work out any changes and problems there before messing with the production board. a bit of a pain in the ass i know, but with the way 'themeing' currently (and probably always will) works in fudforum it is the only seemless way to do it.

prottoss' version of "easy" is a bit strange. you basically have to know the _exact_ files you edited, because the backup directory structure in no way resembles where the files were backed up from.

the best way to know what you have changed is to generate a listing of the files that differ in your theme from the default theme (diff -qr thm/<your_theme> thm/default)

unless of course you think you have the time to rework the themeing system in fudforum *grin*
Re: templating [message #7905 is a reply to message #7886]

Mon, 23 December 2002 14:40

James, I didn't do an upgrade because the 2.3.5 install I worked with originally went arse over tit, and I had to do a fresh install. So I thought I'd try the devel version, and that's where the problem came in.

I've got it all setup in a separate theme/template now, and hopefully the next upgrade script won't mess too much up. Being able to template everything has the obvious advantages, but this could be a problem.

| | |
| --- | --- |
| | |
Goto Forum:
[
Syndicate this forum (XML)
] [

]
Current Time: Wed Dec 19 11:14:17 EST 2018
Total time taken to generate the page: 0.00744 seconds