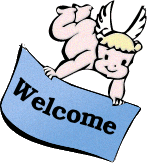 FUDforum
Fast Uncompromising Discussions. FUDforum will get your users talking.


Home
»
FUDforum Development
»
Converters
»
anyone done any work on an Invision/IBF converter ?
Show:

Today's Messages :: Unread Messages :: Show Polls :: Message Navigator
| Subscribe to topic | Bookmark topic
Re: anyone done any work on an Invision/IBF converter ? [message #12117 is a reply to message #12078]

Mon, 28 July 2003 19:55

Hi , its also InvisionBoardForum .. or IPB InvisionPowerBoard or at least they used to call it that as well , ... or at least that was what I meant http://www.invisionboard.com/

I distribute it with phpdev so I have a few thousand existing users who may want to upgrage to FUDforum (which I want to include with the next version of phpdev (assuming thats ok with yourselves?))

I can do it ... but it's 1 or a $vbn of other things I have to do and was hoping someone may already have had some groundwork covered.

Cheers.
If you build it, they will come! [message #12440 is a reply to message #12120]

Thu, 07 August 2003 18:37

Hi- Im new here BTW- And I would convert from Invison as well, because I want to show topic trees on my BB.
What's a datadump, and did you get one> I'll do it if you walk me through. I'm fairly new to php but learning
Re: If you build it, they will come! [message #12461 is a reply to message #12460]

Fri, 08 August 2003 09:56

Okay- here's some of the stuff that semed relevant to me (never done this before!)

Quote:


[6.12] I want to understand some Export options.

"Complete inserts" adds the column names on every INSERT command, for better documentation (but resulting file is bigger).
"Extended inserts" provides a shorter dump file by using only once the INSERT verb and the table name.
"Enclose table and field names with backquotes" ensures that field and table names formed with special characters are protected.
"Include column comments as inline SQL-comments" includes any column comments set in the PMA-DB in the dump as SQL comments (/* xxx */).



and in the mysql control panel I have these check-boxes

Quote:

Export

Select All  /  Unselect All
SQL
LaTeX
CSV for Ms Excel data
CSV data
XML  
SQL options (Documentation) Structure
Add 'drop table'
Add AUTO_INCREMENT value
Enclose table and field names with backquotes
Add into comments Data
Complete inserts
Extended inserts
LaTeX optionsStructureDataColumn names
Replace NULL by  CSV options
Fields terminated by 
Fields enclosed by 
Fields escaped by 
Lines terminated by 
Replace NULL by  Put fields names at first rowExcel options
Replace NULL by  This format has no options
Save as file File name template : __DB__
Compression; None 

*  Use __DB__ for database name, __TABLE__ for table name and any strftime options for time specification, extension will be automagically added. Any other text will be preserved.



If you can tell me what formats you want, the rest of it is prety self explanitory. And then, of course, where to send the file.
Re: If you build it, they will come! [message #12462 is a reply to message #12461]

Fri, 08 August 2003 10:13

You want:
"Complete inserts" adds the column names on every INSERT command, for better documentation (but resulting file is bigger).

"Extended inserts" provides a shorter dump file by using only once the INSERT verb and the table name.

Compression; (if possible set to something, output will be smaller)

SQL (I think it'll export it as SQL)



FUDforum Core Developer
| | |
| --- | --- |
| | |
Goto Forum:
[
Syndicate this forum (XML)
] [

]
Current Time: Tue Aug 21 08:15:04 EDT 2018
Total time taken to generate the page: 0.00884 seconds