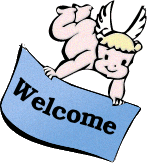 FUDforum
Fast Uncompromising Discussions. FUDforum will get your users talking.


Home
»
FUDforum
»
FUDforum Suggestions
»
Threads taken out of theirt contenx.
Show:

Today's Messages :: Unread Messages :: Show Polls :: Message Navigator
| Subscribe to topic | Bookmark topic
Threads taken out of theirt contenx. [message #14217]

Sun, 09 November 2003 19:31

AzaToth
Messages: 125
Registered: October 2003

Karma: 0

add to buddy list
ignore all messages by this user



A feature suggest:

a link or button per thread to get to a page with only that thread and some kind of relation to the main page., for example when you want to point to a tread but don't want to need all the visitor to load the whole forum. And if you want to printout a specific part then you want it to be no unnecessary rows, columns. not to many "fancy" images, at most the "logo" of the forum, one text that referee to folum-root, and one text that refer to the actual message in the actuall forum. no more, just who did it, what he did and that's. no avatars, no icq/aim/ etc... icons, no Tree view, No New Topic, No, post reply. No arrows of what so ever.

Here is an ugly example of I had meant, just some cut'n'past....


Re: Threads taken out of theirt contenx. [message #14220 is a reply to message #14219]

Sun, 09 November 2003 19:48

AzaToth
Messages: 125
Registered: October 2003

Karma: 0

add to buddy list
ignore all messages by this user



Ilia wrote on Mon, 10 November 2003 01:35

PDF output exists for that very reason.



yes I supposed so, but I ment more like take the post out from the forum, so that if someone post a link to a specified post inte the forum, he might concentreat on that post, and thus not request a warehouse of information from the server, ex: if there is 30 "anonymous" is reading the post, and there are 40 posts in that forum, so instead download 40*30 topics, you dl only just 30. and that one is mostly static, so I assume the server can process it faster.

[Updated on: Sun, 09 November 2003 19:50]
Re: Threads taken out of theirt contenx. [message #14223 is a reply to message #14220]

Sun, 09 November 2003 22:01

The page generation is nearly instant, so you won't gain anything that way. Plus why would you want to take the post completely out of forum context? In most cases would you not the person to join the discussion, see other topics etc...?



FUDforum Core Developer
Re: Threads taken out of theirt contenx. [message #14225 is a reply to message #14223]

Sun, 09 November 2003 22:39

AzaToth
Messages: 125
Registered: October 2003

Karma: 0

add to buddy list
ignore all messages by this user



Ilia wrote on Mon, 10 November 2003 04:01

The page generation is nearly instant, so you won't gain anything that way. Plus why would you want to take the post completely out of forum context? In most cases would you not the person to join the discussion, see other topics etc...?



Off course it shuld have links back. But if we see it in this example:

You have a forum there someone wrote a intresting thing, and then someone put a link there somewere else, like in irc, dc etc...

sometimes then I have noticed the forum to be extremly slow.

The hedline in my ide'a is that 1. you vant a page to easly print out, not using pdf, and 2. a place to refere to an specific message.
otherwise ofthen the URL can get werry long, instead of typing:
http://fud.prohost.org/forum/index.php?t=msg&th=2932&unread=1&r id=1162#msg_14064
for that specific message, (and unread is not so importet for those I sent't it to) yuo can send that preicular message ass url:
http://fud.prohost.org/forum/index.php?t=plainmsg&msg=14064

as shorter url the better
Re: Threads taken out of theirt contenx. [message #14226 is a reply to message #14225]

Sun, 09 November 2003 23:39

The URL is short only because you have not bothered to remove unnecessary data. For example the entire "&unread=1&rid=1162#msg_14064" can be safely removed.

If you seriously intend to put a forum message/topic to extremly large audience, for example slashdot or have it featured in a magazine. It would be far better to simply save the page as a completely static HTML file, so that PHP/SQL is not even involved in page generation. For small audiences you should not experience any slowdowns unless:
1) You got a very slow server
2) Your server is under a heavy load
4) You have a lot of users (500+) accessing the forum at the same time.
5) Your SQL server is on a remote server and communication between SQL & Web server is slow.
6) You are using PHP as CGI (specifically cgi, not fastcgi).

For example if you were to use MySQL 4.0 the query cache would just about eliminate all SQL work associated with displaying of the same message/topic to large audience within short span of time.

FUDforum Core Developer
| | |
| --- | --- |
| | |
Goto Forum:
[
Syndicate this forum (XML)
] [

]
Current Time: Wed Dec 19 02:34:58 EST 2018
Total time taken to generate the page: 0.00631 seconds