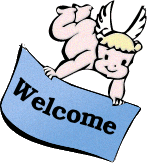 FUDforum
Fast Uncompromising Discussions. FUDforum will get your users talking.


Home
»
FUDforum
»
FUDforum Suggestions
»
Registration suggestions.
Show:

Today's Messages :: Unread Messages :: Show Polls :: Message Navigator
| Subscribe to topic | Bookmark topic
Registration suggestions. [message #14943]

Tue, 25 November 2003 17:11

Include the IP address at the end of any requests to reset password or register an account, and possibly add a "If you received this message in error, <blah blah>" message.
Purpose: To allow easier tracking down of abusers.

Add an option to enable the user to go through a page and push submit or follow a link to confirm registration, after the email message. I can't remember if I made this suggestion before, so I'm making it now.
Purpose: To prevent, or make it harder for, people from accidentally confirming the account of another user(I've had some unpleasantness related to this on one board I've set up). Some people are click-happy, and if it's in a language other than the recipient's native tongue, he/she may click the link out of curiosity.

Modify the code to have email addresses hidden by default when registering. I'm not 100% behind this suggestion, since people really SHOULD read the forms they're filling out, and it is a very simple code change that almost anyone could do if it weren't implemented in the main code.
Re: Registration suggestions. [message #14945 is a reply to message #14943]

Tue, 25 November 2003 17:18

Xodnizel wrote on Tue, 25 November 2003 17:11

Include the IP address at the end of any requests to reset password or register an account, and possibly add a "If you received this message in error, <blah blah>" message.
Purpose: To allow easier tracking down of abusers.




When an error message occurs it is logged, the logging already includes the users IP. Logging successful requests would only polute the log making it more difficult to track offenders.



Quote:


Add an option to enable the user to go through a page and push submit or follow a link to confirm registration, after the email message. I can't remember if I made this suggestion before, so I'm making it now.
Purpose: To prevent, or make it harder for, people from accidentally confirming the account of another user(I've had some unpleasantness related to this on one board I've set up). Some people are click-happy, and if it's in a language other than the recipient's native tongue, he/she may click the link out of curiosity.





To bloody annoying to intelligent users, if people have not learned not to be click happy they should've by know with all the viruses, spam etc... going around via e-mail.



Quote:


Modify the code to have email addresses hidden by default when registering. I'm not 100% behind this suggestion, since people really SHOULD read the forms they're filling out, and it is a very simple code change that almost anyone could do if it weren't implemented in the main code.




Probably a good idea, I'll add that.

FUDforum Core Developer
Re: Registration suggestions. [message #14948 is a reply to message #14945]

Tue, 25 November 2003 17:36

Edit: (In reference to my first suggestion)

You misunderstand.
The only thing that would be modified would be the registration requests/password reset request emails sent to a user.

Such as:



would become:



Quote:


Thank you for registering,
To activate your account please go to the URL below:

http://xodnizel.net/forum/index.php?t=emailconf&conf_key=78f06672ce8d4e fd4825910c1a87377c

Once your account is activated you will be logged into the forum and
redirected to the main page of the forum.

If you received this message in error, please ignore it. If you are receiving multiple confirmations for requests that you did not make, please reply to this email.

This request was initiated from IP address 206.102.152.5.







[Updated on: Tue, 25 November 2003 17:37]
| | |
| --- | --- |
| | |
Goto Forum:
[
Syndicate this forum (XML)
] [

]
Current Time: Sun Dec 16 21:52:54 EST 2018
Total time taken to generate the page: 0.00500 seconds