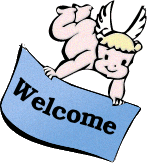 FUDforum
Fast Uncompromising Discussions. FUDforum will get your users talking.


Home
»
FUDforum Development
»
FUDforum 3.0+
»
Patch: Jabber support
Show:

Today's Messages :: Unread Messages :: Show Polls :: Message Navigator
| Subscribe to topic | Bookmark topic
Patch: Jabber support [message #1958]

Thu, 25 April 2002 22:51

I've been meaning to do this for awhile, and now I have. I was sad to see all those other IM clients, but not my favorite. So here is preliminary Jabber support. Since the Jabber logo is a lightbulb, I was cheap and recycled the no new messages lightbulb. You may or may not want keep that. I'm not very talented artistically, or else I'd draw one myself. The Jabber icon in messages doesn't link to anything as of yet.

I also envision being able to send the person who has a JID a message, much like the ICQ form on the userinfo page. The only one I could find was Al Sutton's Jabber Pager. It appears to be free for anyone to use, but I will write to the author and ask (unless you want to) if we can use it as a service. I have the code that does this, but I have intentionally left it out of the patch until I find out.

Also, I think I corrected a spelling mistake or two. I can't remember now as I was working off of two CVS branches (for a patch that'll come later tonight or tomorrow).

Thanks!
Re: Patch: Jabber support [message #1960 is a reply to message #1959]

Fri, 26 April 2002 01:45

Never heard of Jabber! Heathen!

Ah, just kidding. It's poised to become the IM standard when the rest of the industry quits trying to be so closed-minded. It's very cool. And open. And free. It's gaining strength, but it will never reach massive levels until one of the big players adopts it. It could happen, although at this point I doubt it'll be soon.

Since I can't do it justice, I point you to the Jabber website, and especially the FAQ, where all the answers to your questions can be found.

I won't be heartbroken if you leave it out (which is why I sent it as a separate patch), but I see it as forward-thinking. The more it permiates into the conciousness of the Internet, the more people will become aware of it and try it. Maybe other forum software coders will see that FUD has Jabber support and code it themselves. Then someday in the future, we can throw off the oppressive shackles of proprietary IM providers.

As for it's popularity, it's still mostly unheard of. It doesn't get a whole lot of mainstream press, and the brainwashed masses aren't ready to throw away their current IM clients. Yet. Someday they will. It's just a matter of time. I do hear that it's pretty popular with businesses right now, mainly because they can run their own servers internally and keep private stuff private. There's nothing embarassing like a leaked chat log...

Personally, I keep meaning to set up a server at work so I can code little daemons to tell me when my machines are misbehaving. Or when an article with a keyword gets posted to my favorite news site. Or when I get an email from a family member. It's all easy to do with Jabber...
Re: Patch: Jabber support [message #2265 is a reply to message #1960]

Mon, 06 May 2002 21:31

Looks like you'll get your wish

I am currently finishing up Jabber support in FUDforum 2, it will make it into the 1.9.8 release...

FUDforum Core Developer
Re: Patch: Jabber support [message #2266 is a reply to message #2265]

Mon, 06 May 2002 21:42

Wow! Thanks! Sorry for being suspiciously absent lately, but finals are on Friday and I'm spending all my time studying instead of coding. I hope to be back next week.

Until then, cheers!
Re: Patch: Jabber support [message #2267 is a reply to message #2266]

Mon, 06 May 2002 21:53

mauftarkie wrote on Mon, 06 May 2002 9:42 PM

Wow! Thanks! Sorry for being suspiciously absent lately, but finals are on Friday and I'm spending all my time studying instead of coding. I hope to be back next week.

Until then, cheers!




Allirghty

best of luck on your exams.

FUDforum Core Developer
| | |
| --- | --- |
| | |
Goto Forum:
[
Syndicate this forum (XML)
] [

]
Current Time: Wed Dec 12 02:29:14 EST 2018
Total time taken to generate the page: 0.00691 seconds