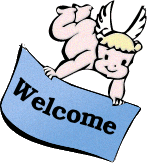 FUDforum
Fast Uncompromising Discussions. FUDforum will get your users talking.


Home
»
General
»
General Chit Chat
»
Talk me in to it
Show:

Today's Messages :: Unread Messages :: Show Polls :: Message Navigator
| Subscribe to topic | Bookmark topic
Talk me in to it [message #20094]

Sat, 25 September 2004 05:24

Hmmm, i have been looking around for difrent php forums
I host it all my self and are behind a router

What i know is that some forums give problems whit that. As when the host name is been given as localhost i can get on it, but others don't (DUH)
But i set it my IP, all can enter....but me not

Now i am here to see if FUDforum is something i can use well
can it get around the router prob?
Re: Talk me in to it [message #20100 is a reply to message #20094]

Sun, 26 September 2004 15:32

The forum can handle running on an IP address, you just need to make sure your users can connect to the webserver and recieve data back from the webserver.



FUDforum Core Developer
Re: Talk me in to it [message #20108 is a reply to message #20100]

Sun, 26 September 2004 15:44

Read. I am the host.

Its cool to host it your self, always are fast ad hand when a prob is there, have loads of webspace

Now i have been whit the PHPBB2 forum before. And i keep getting login probs

The forum has an Domain Name, when set to localhost. I can get in...others don't
when set to the IP. All can enter....but me not...at all
Now i also have been having probs whit the cookie settings

I run on Windows Xp and apache, have php installed and MySQL
all running smood
Re: Talk me in to it [message #20117 is a reply to message #20094]

Mon, 27 September 2004 06:37

What you can do is either use a proxy that then bounces requests from you back to you or you could modify FUDForum/phpbb2 in such a way that requests that come from localhost are treated differently - e.g. $WWW_ROOT in /FUDForumData/include/GLOBALS.php is set to localhost for requests that come from yourself.

-Soeren
Re: Talk me in to it [message #20218 is a reply to message #20094]

Sun, 03 October 2004 06:53

to get around the issue you mentioned you can make a modification to your hosts file if running microsoft windows:

Windows xp the hosts file is located at:
c:\windows\system32\drivers\etc\hosts

Windows 2000 the hosts file is located at:
c:\winnt\system32\drivers\etc\hosts

Windows 9X the hosts file is located at:
c:\windows\hosts


Basically if you add an entry with either your domain name or ip address pointing to local host you will be able to see the forums at a later date.

For example:
127.0.0.1 www.myforums.com
127.0.0.1 195.44.32.123
Re: Talk me in to it [message #20219 is a reply to message #20094]

Sun, 03 October 2004 07:41

Never mind all. You are all way to late.
I am back at trusty phpBB. All working the way it needs to do
Re: Talk me in to it [message #20221 is a reply to message #20094]

Sun, 03 October 2004 08:49

Still Alan, you pointed out a possibility I didn't keep in mind. Thanks for bringing the hosts file back into my mind, it might be useful in the future. =3

-Soeren
| | |
| --- | --- |
| | |
Goto Forum:
[
Syndicate this forum (XML)
] [

]
Current Time: Sun Jul 22 12:37:25 EDT 2018
Total time taken to generate the page: 0.00704 seconds