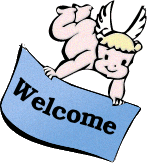 FUDforum
Fast Uncompromising Discussions. FUDforum will get your users talking.


Home
»
FUDforum
»
FUDforum Suggestions
»
read-only forums
read-only forums [message #20343]

Fri, 08 October 2004 23:24

Would be great, if there was an option to completely remove the register buttons when an administrator has disabled regisrations.

Also would like to see the post reply, and new topic buttons removable by administrator.

Re: read-only forums [message #20351 is a reply to message #20343]

Sat, 09 October 2004 12:16

You can use the group permissions system to remove users ability to post in any forum. This however will not make the reply/quote buttons disappear.



FUDforum Core Developer
Re: read-only forums [message #20569 is a reply to message #20343]

Tue, 19 October 2004 14:55

Wild_Cat
Messages: 144
Registered: November 2002
Location: Odessa, Ukraine

Karma: 0

add to buddy list
ignore all messages by this user


Yes, I acutally thought more than once that it would be nice for buttons to react on user rights (i.e. not appear if one cannot actually use it). Is it for the sake of performance the way it is now? (hardcoded buttons and rights verification occurs only on press buttons??). Weight between resource-saving and user-friendliness...



Lady of Avalon
Re: read-only forums [message #20574 is a reply to message #20569]

Tue, 19 October 2004 16:10

Performance is certainly a consideration in this, but so is usability. Consider the default situations when anon users don't have the ability to post messages, without a post button many people (you'll be surprised) won't even realize that they COULD post had they been logged in.



FUDforum Core Developer
Re: read-only forums [message #20583 is a reply to message #20343]

Tue, 19 October 2004 21:59

Also I personally think it's easier for registered users who decide to browse the public parts of the forum anonymously: if they see a thread they want to post in they can click the Post Reply button, log in, and post - instead of having to leave the thread, log in, open the thread again and THEN click the Post Reply button since the button won't show up anytime sooner.

-Soeren
Re: read-only forums [message #20608 is a reply to message #20343]

Wed, 20 October 2004 18:19

Wild_Cat
Messages: 144
Registered: November 2002
Location: Odessa, Ukraine

Karma: 0

add to buddy list
ignore all messages by this user


Ilia, Abraxa
Very good considerations, indeed.
I guess I'm rather original perhaps to define on some forums if I'm logged in by the presence of the button Post Reply (or get confused and post as anonymous where anon posts allowed )

Lady of Avalon
Re: read-only forums [message #20614 is a reply to message #20343]

Wed, 20 October 2004 20:53

I really think it's a 50:50 thing here. Both sides have valid arguments and it all boils down to personal preference and/or what's common on the net

-Soeren
| | |
| --- | --- |
| | |
Goto Forum:
[
Syndicate this forum (XML)
] [

]
Current Time: Sun Dec 16 22:56:54 EST 2018
Total time taken to generate the page: 0.00849 seconds