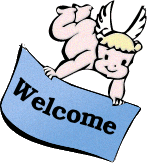 FUDforum
Fast Uncompromising Discussions. FUDforum will get your users talking.


Home
»
FUDforum
»
How To
»
HTTP 413 Error when uploading an attachment
Show:

Today's Messages :: Unread Messages :: Show Polls :: Message Navigator
| Subscribe to topic | Bookmark topic
HTTP 413 Error when uploading an attachment [message #22007]

Sat, 08 January 2005 06:42

I use eGroupware-fudforum
when I upload a file more than 500Kb(approximately), I will get a HTTP 413 Error:
Request entity too large!
The POST method does not allow the data transmitted, or the data volume exceeds the capacity limit.
If you think this is a server error, please contact the webmaster
Error 413

I have changed php.ini, enlarging max allowed uploading file size to 10M, and the forum's allowed size is more than 5 Mb. I guess there might be something wrong with apache's configuration file.

But I didn't find anything related to this in apache's configuration file. I'd appreciate anyone who gives me a hint. Thanks!
Re: HTTP 413 Error when uploading an attachment [message #22014 is a reply to message #22007]

Sun, 09 January 2005 11:48

The error does indeed sound like an Apache error, when PHP or forum upload limit is hit you simply don't get the file upload and not a 413 error. Check your apache config for limits imposed on post size, perhaps you are running mod_security or similar module.



FUDforum Core Developer
Re: HTTP 413 Error when uploading an attachment [message #22028 is a reply to message #22014]

Sun, 09 January 2005 22:25

thanks for your attention!

I don't understand http.conf well, so I searched for ``post'' and ``limits''. However I didn't find anything meaningful to this error. Here are all the modules, perhaps, which may be useful for you to judge where the problem lies.

LoadModule access_module modules/mod_access.so
LoadModule auth_module modules/mod_auth.so
LoadModule auth_anon_module modules/mod_auth_anon.so
LoadModule auth_dbm_module modules/mod_auth_dbm.so
LoadModule auth_digest_module modules/mod_auth_digest.so
LoadModule include_module modules/mod_include.so
LoadModule log_config_module modules/mod_log_config.so
LoadModule env_module modules/mod_env.so
LoadModule mime_magic_module modules/mod_mime_magic.so
LoadModule cern_meta_module modules/mod_cern_meta.so
LoadModule expires_module modules/mod_expires.so
LoadModule headers_module modules/mod_headers.so
LoadModule usertrack_module modules/mod_usertrack.so
LoadModule unique_id_module modules/mod_unique_id.so
LoadModule setenvif_module modules/mod_setenvif.so
LoadModule mime_module modules/mod_mime.so
LoadModule dav_module modules/mod_dav.so
LoadModule status_module modules/mod_status.so
LoadModule autoindex_module modules/mod_autoindex.so
LoadModule asis_module modules/mod_asis.so
LoadModule info_module modules/mod_info.so
LoadModule dav_fs_module modules/mod_dav_fs.so
LoadModule vhost_alias_module modules/mod_vhost_alias.so
LoadModule negotiation_module modules/mod_negotiation.so
LoadModule dir_module modules/mod_dir.so
LoadModule imap_module modules/mod_imap.so
LoadModule actions_module modules/mod_actions.so
LoadModule speling_module modules/mod_speling.so
LoadModule userdir_module modules/mod_userdir.so
LoadModule alias_module modules/mod_alias.so
LoadModule rewrite_module modules/mod_rewrite.so
LoadModule proxy_module modules/mod_proxy.so
LoadModule proxy_ftp_module modules/mod_proxy_ftp.so
LoadModule proxy_http_module modules/mod_proxy_http.so
LoadModule proxy_connect_module modules/mod_proxy_connect.so

It is almost untouched since apache has been installed.
Re: HTTP 413 Error when uploading an attachment [message #22030 is a reply to message #22007]

Mon, 10 January 2005 00:40

I found the solution sigh ...

It is the apache configure file, of course!
But it is not in httpd.conf! httpd.conf reads a lot of files from /etc/httpd/conf.d, and there is a php.conf.

There is a constraint for uploading file size:

<Files *.php>
SetOutputFilter PHP
SetInputFilter PHP
LimitRequestBody 10485760
</Files>

The original size is 512Kb, now it is 10Mb, and uploading is OK.

Google really helps me

Hope it is useful for your further reference.
| | |
| --- | --- |
| | |
Goto Forum:
[
Syndicate this forum (XML)
] [

]
Current Time: Mon Dec 17 12:54:45 EST 2018
Total time taken to generate the page: 0.00745 seconds