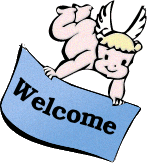 FUDforum
Fast Uncompromising Discussions. FUDforum will get your users talking.


Home
»
FUDforum
»
FUDforum Announcements
»
FUDforum 2.6.13 Released
Show:

Today's Messages :: Unread Messages :: Show Polls :: Message Navigator
| Subscribe to topic | Bookmark topic
FUDforum 2.6.13 Released [message #25066]

Tue, 24 May 2005 09:58

Here goes yet another FUDforum stable release, for most part it is the same as RC2 with just a few small changes to the code base.



Category order & structure fixes.
Updated Japanese & Romanian translations.
Installer workaround for system where .htaccess cannot be written to.
Do not stop theme compiling if in-lined template is being compiled on it's own.
Do not forget to decode encoded names for NNTP import.
Added Win32 specific timezones.
Better handling of NNTP post message failures.
Some code simplifications.
Added generic monospace font identifier for systems without courier for captcha display.
Fixed 2 possible E_NOTICE warnings in mailing list import.



As usual all users of FUDforum as encouraged to upgrade to this release.

FUDforum Core Developer
Re: FUDforum 2.6.13 Released [message #25090 is a reply to message #25066]

Wed, 25 May 2005 07:56

ggray
Messages: 96
Registered: October 2004
Location: Crimea: Simferopol

Karma: 0

add to buddy list
ignore all messages by this user



what about this http://fudforum.org/forum/index.php?t=msg&goto=24928&#msg_24928 patch?
Re: FUDforum 2.6.13 Released [message #25183 is a reply to message #25095]

Mon, 30 May 2005 09:24

ggray
Messages: 96
Registered: October 2004
Location: Crimea: Simferopol

Karma: 0

add to buddy list
ignore all messages by this user



ок
Re: FUDforum 2.6.13 Released [message #25683 is a reply to message #25066]

Fri, 17 June 2005 10:27

Ilia wrote on Tue, 24 May 2005 08:58

Here goes yet another FUDforum stable release, for most part it is the same as RC2 with just a few small changes to the code base.



Category order & structure fixes.
Updated Japanese & Romanian translations.
Installer workaround for system where .htaccess cannot be written to.
Do not stop theme compiling if in-lined template is being compiled on it's own.
Do not forget to decode encoded names for NNTP import.
Added Win32 specific timezones.
Better handling of NNTP post message failures.
Some code simplifications.
Added generic monospace font identifier for systems without courier for captcha display.
Fixed 2 possible E_NOTICE warnings in mailing list import.



As usual all users of FUDforum as encouraged to upgrade to this release.




I've made this upgrade but I'm still having trouble with the time display. The time is right now and it displays correctly *before* I log in. Once I log in, however, the display changes from 'Current Time: Fri Jun 09:19:19 DST 2005' to 'Current Time: Fri Jun 15:19:47 ric 2005'. I've checked my user CP and the time zone shows up correctly. Which bring up another quirk... the time zone combo box in the general settings does *not* properly display the time zone I've selected. The correct *time* is displayed and I think that the time zone displayed is the same as mine (-0600). It's just a little disconcerting to not see *my* time zone in the box.
************************************************************
System Configuration
PHP built On: Windows NT MAIL01 5.2 build 3790
Database Version: 4.1.11-nt
PHP Version: 5.0.4
Web Server: Microsoft-IIS/6.0
WebServer to PHP interface: isapi
Forum Version: 2.6.13
Relavent PHP Settings: Safe Mode: OFF
Open basedir: none
Display Errors: OFF
File Uploads: ON
Magic Quotes: OFF
Register Globals: OFF
Output Buffering: Yes
Disabled Functions: none
PSpell Support: No
Zlib Support: Yes

***********************************************************

Thanks
Ken

| | |
| --- | --- |
| | |
Goto Forum:
[
Syndicate this forum (XML)
] [

]
Current Time: Wed Dec 19 10:54:30 EST 2018
Total time taken to generate the page: 0.00592 seconds