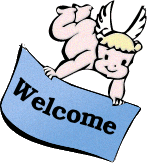 FUDforum
Fast Uncompromising Discussions. FUDforum will get your users talking.


Home
»
General
»
FUDforum in eGroupWare
»
Weird repsesentation of greek language
Show:

Today's Messages :: Unread Messages :: Show Polls :: Message Navigator
| Subscribe to topic | Bookmark topic
Weird repsesentation of greek language [message #25147]

Fri, 27 May 2005 11:41

Hi everyone!

I have installed eGroupWare on my personal PC in order to test it's abilities, as a tool for collaboration of people spread around the world. FudForum is more than essential to serve my purpose.

Though I'm not currently interested in translating the tool in greek, it's essential for me to be able to create forums and post messages in greek.

I tried it in my custom setup and got some weird results. When I try to create a new category with a greek title, the title entered is trimmed to the size of 10 characters. The description is shown as entered. Then, when I try to create a new forum under that category, the forum title is presented as a unicode string (i.e. Γειά) while the forum description is again shown as entered!

I am able though to post a message and create a topic in greek, without any problem.

Is there a specific limitation concerning the greek language?. Is it a matter of the database setup?

Any ideas will be greately appreciated! Thanks in advance.

PS The details of my setup are:
eGroupWare 1.0.0.006
FUDforum 2.6.0 (FUDeGW)
Win XP SP1
IIS/5.1
PHP v5.0.2
MySQL Server ver 4.1
Re: Weird repsesentation of greek language [message #25180 is a reply to message #25147]

Mon, 30 May 2005 05:28

I'm using the default english theme, which is propably the theme I'm going to use when I finally deploy EGW.

All the greek strings, are being saved in the database in unicode representation (for example & # 9 8 3 ; - six characters per string character!). The same happens to the files that hold the posts.

So far I found out that the category name is trimmed, because the name field at the phpgw_cat table is VARCHAR(50). So I got on the screen 8 characters (8X6=48) and two spaces!

The real question now is: Since everything greek is being stored in the same way, both in the database and the msg files, why do I get hashes and numbers instead of characters where the forum name is to be presented?

Note: All the tables in the database use charset latin1 and collation method latin1_swedish_ci.
Re: Weird repsesentation of greek language [message #25219 is a reply to message #25147]

Tue, 31 May 2005 17:27

Well I tried creating a new theme for greek by creating a new directory under i18n and using ISO-8859-7 as charset. That didn't solve the problem so I tried to check out the source code a bit.

After having experimented a bit, I found out that the problem is caused by the htmlspecialchars() conversion the script does to the forum name. While the category name and all the descriptions are being shown plain without conversion, for the forum name, the unicode string (& # 4 3 5 ; ) is being converted from text to html so the browser presents the unicode string literaly!

If I finally get the chance to deploy EGW and fudforum, I will hack the source code a little to achieve the goal!

Anyway, thanks for the thoughts and for spending time on this! And most of all, thanks for a great open source forum!


| | |
| --- | --- |
| | |
Goto Forum:
[
Syndicate this forum (XML)
] [

]
Current Time: Wed Aug 22 01:14:52 EDT 2018
Total time taken to generate the page: 0.00754 seconds