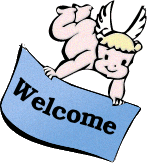 FUDforum
Fast Uncompromising Discussions. FUDforum will get your users talking.


Home
»
FUDforum
»
FUDforum Installation Issues
»
phpBB import failed with FUDforum 2.7.3RC1
Show:

Today's Messages :: Unread Messages :: Show Polls :: Message Navigator
| Subscribe to topic | Bookmark topic
Re: phpBB import failed with FUDforum 2.7.3RC1 [message #27832 is a reply to message #27831]

Tue, 27 September 2005 17:29

Ilia wrote on Tue, 27 September 2005 22:21

Did you run the conversion script on the command line or via the browser? I suspect the script didn't have permissions to write to the messages/ directory where the message bodies are being stored.




yayck, what a fast answer..

Yep, I have run it from the browser.
The initial directory (public_html/fudforum) had permitions set to 777. I've checked now and the messages's dir permissions are 711. Well, this is not good, but maybe the installer could have take care of it (safe mode is disabled).

I'll run the converter script again after changing the dir permissions.

Nuno

P.S.: BTW, the forum only become usable after running the consistency test.

Re: phpBB import failed with FUDforum 2.7.3RC1 [message #27837 is a reply to message #27836]

Tue, 27 September 2005 18:15

Ok, bug in the compactor then, need to trace that problem, I've had people report it earlier and 2.7.3RC1 should've fixed it. At least I could not longer replicate the problem.

Anyhow there is just one place in compact.php where files are being removed. Block under the "/* remove old message files */" comment. If you are willing, try to add a debug line there to see what it is trying to remove.

FUDforum Core Developer
Re: phpBB import failed with FUDforum 2.7.3RC1 [message #27838 is a reply to message #27837]

Tue, 27 September 2005 18:36

OK, so here it goes:
* it first deletes all msg_* files (line 145).

* Then it was supposed to move all tmp_* to msg_*. The problem is that there are no tmp_* file there. So I end up with no files in the messages's folder.

* In addition, after running this script, error_log gets filled with:
[27-Set-2005 18:40:47] PHP Warning: mysql_fetch_row(): supplied argument is not a valid MySQL result resource in /home/fneinet/public_html/fudforum/include/theme/default/db.inc on line 128

So the error may be a non-validated sql result. I don't know..

Any more hints to help in the debugging?

[Updated on: Tue, 27 September 2005 18:44]
Re: phpBB import failed with FUDforum 2.7.3RC1 [message #27841 is a reply to message #27830]

Wed, 28 September 2005 04:53

OK, after a quick sleep, I've found the cause:



$r = q('SELECT m.id, m.foff, (..)');

while ($r = db_rowarr($c)) {
	if ($r[4] && $r[2] > $r[4]) {




the problem is that you are passing the $c var to db_rowarr() which isn't defined at all, instead of passing the $r result.


Nuno

[Updated on: Wed, 28 September 2005 04:54]
| | |
| --- | --- |
| | |
Goto Forum:
[
Syndicate this forum (XML)
] [

]
Current Time: Sat Mar 23 21:02:16 EDT 2019
Total time taken to generate the page: 0.00690 seconds