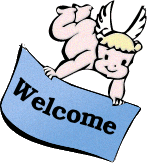 FUDforum
Fast Uncompromising Discussions. FUDforum will get your users talking.


Home
»
FUDforum
»
FUDforum Installation Issues
»
Email (Subscribe) notifications failing
Show:

Today's Messages :: Unread Messages :: Show Polls :: Message Navigator
| Subscribe to topic | Bookmark topic
Email (Subscribe) notifications failing [message #32273]

Sun, 18 June 2006 19:50

My FUDForum works just fine, including the notifications for newly-registering members, EXCEPT that when one of them signs up to "subscribe" to a forum or a thread, no notifications ever arrive via email.

I have tried using the regular PHP mail, and also have tried using a separate SMTP server. I have verified that the SMTP authorization is working (by making it FAIL first and then correcting it so it works).

I have tried the trick of having the user who wants the notifications go mark the thread as "all messages read." But this doesn't help either. No messages ever arrive.

I have "watched" the email log on the RECEIVING mail server to see whether there is ever any attempted connection from FUDForum (both when it is using PHP and when it is using SMTP) and no attempt is made by FUDForum to connect to the receiving email server.

Anyone have any ideas? (I am willing to look at PHP code if necessary, but hardly know where to start.)
Re: Email (Subscribe) notifications failing [message #32282 is a reply to message #32277]

Sun, 18 June 2006 21:31

Yes I did have "smart notification" on, and as soon as I disabled it and made a reply to the thread an email was sent. Thank you.

So I am going to guess that the system thought that I was ignoring previous emails and thus was not sending new ones. Is that why marking all previous mails "read" also clears up the problem?

Is it safe to turn the smart notification back on, or do you recommend just leaving it turned off?

Thanks again. This will make a couple of hundred users very happy!
Re: Email (Subscribe) notifications failing [message #32284 is a reply to message #32282]

Sun, 18 June 2006 21:40

Basically smart notification gets it "smarts" from the logic which says:

If the user did not read messages for which previous notifications were sent, don't send anymore notifications.

When you mark everything read, you effectively reset the logic, which is why notifications start to come through.

It is safe to enable them on, but if your users complain (since they don't always act upon new topic/message notifications) it is better to leave it off.

FUDforum Core Developer
Re: Email (Subscribe) notifications failing [message #32288 is a reply to message #32273]

Mon, 19 June 2006 00:29

Interestingly, one of the things I did was to DELETE the user, then re-registered a few minutes later, using the same name, email and password, in order to get the records completely cleared. This still did not cause notifications to be sent to what I thought was a "new" user (even though the name and email were the same as the old user).

So, it is possible that there's a bug in the FUDForum software somewhere that doesn't clear this "don't send" flag when an administrator deletes a user. Might be worth someone checking. Looks to me like it remembered my name or my email across the deletion, and still refused to send to me even though I registered as a new user.

Maybe there's a bugzilla that I should be posting this in ... I will look.
| | |
| --- | --- |
| | |
Goto Forum:
[
Syndicate this forum (XML)
] [

]
Current Time: Sun Jan 20 18:45:02 EST 2019
Total time taken to generate the page: 0.00574 seconds