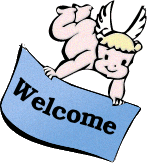 FUDforum
Fast Uncompromising Discussions. FUDforum will get your users talking.


Home
»
FUDforum
»
FUDforum Installation Issues
»
Warning: mysql_connect
Show:

Today's Messages :: Unread Messages :: Show Polls :: Message Navigator
| Subscribe to topic | Bookmark topic
Warning: mysql_connect [message #35339]

Sat, 30 December 2006 21:57

Tried to connect to my forum today and recieved:

Warning: mysql_connect() [function.mysql-connect]: Can't connect to local MySQL server through socket '/var/run/mysqld/mysqld.sock' (2) in /XXXX/XXXXXX/xxxxxxxxx/XXXXXXXXXXXX.XXX/XXXXXum/index.php on line 19

Fatal error: Call to undefined function: fud_sql_error_handler() in /XXXXXX/XXXXXX/XXXXXX/XXXXXXXX.XXx/XXXXXXXXXXxum/index.php on line 19

System had been working fine before hand, the only significant thing I had done was upload a small graphic file before hand, Attempted to restore SQL backup, problem still exists!

My intent is to reinstall the software again and start from back up ( or scratch) if no other option is available!
This is the second time in a week I have had a similar problem where I could not access the program due to inability to connect too sql. I do not have the previous error message, I do not know if this is my fault (I have done no work on install.php although I had tinkered with the forum CSS file), the server, or somewhere in between.

I suspect that I may have attempted to switch back to the home page before CACHE REBUILDER had finished running as that coincides with the warning, that seems somewhat doubtful as there is only 6mg in the backup and the program only takes a moment to rebuild and the file I uploaded was just a small rank icon 1kb or less going to the image subdirectory.
I do not recall reading about this particular problem on the forum and I will check further tomorrow, before taking any action. Running FUDforum 2.7.6., PHP5 , installed just this week, 5 users, 45 msg's, and 400 avatars installed in the system.I am just hoping this is not a terribly significant problem.

I am new to this so explain things very, very carefully!

[Updated on: Sat, 30 December 2006 21:59]
Re: Warning: mysql_connect [message #35341 is a reply to message #35339]

Sun, 31 December 2006 10:51

globalclown
Messages: 3
Registered: December 2006
Location: Rhein-Main

Karma: 0

add to buddy list
ignore all messages by this user



you should first check, if you can access sql by mysqladmin and check, wether the db looks a bit like egroupware.

do this with your db_name db_user and db_pass from your current header.inc.php!

if this works, please report error-messages again but in detail and complete.
artur

creative+effortless: light+laughter instead of power+protection
Re: Warning: mysql_connect [message #35342 is a reply to message #35339]

Sun, 31 December 2006 12:14

Thank you, but your reply was a little over my head, I do not even know what "egroupware" is, so I will need to learn that first. I have a fresh start today and will look into and try and understand what you are suggesting I do.
I did save a backup of the data to my hard drive on the 29th so it is possible that I will be able to figure out how to restore that. Please understand that I am entirely new to this and bear with me.
Thanks again
Witch


I am new to this so explain things very, very carefully!
Re: Warning: mysql_connect [message #35343 is a reply to message #35342]

Sun, 31 December 2006 12:42

globalclown
Messages: 3
Registered: December 2006
Location: Rhein-Main

Karma: 0

add to buddy list
ignore all messages by this user



no problem!
sorry my fault - you are not concerned with egroupware and header.inc - you have fudforum standalone - so check sql-connect by mysqladmin with current db-name db-user and db-passw you have installed with fudforum. mysqladmin is standard sql-connection to your mysql.

i started with egroupware and fudforum two month ago and i want to learn more because i like it.
if you give me temporary access by ftp+http to your server, we can learn together - i am well experienced with php and sql and have trained myself last four weeks with egroupware and fudforum - i have sold my softwarehouse years ago and have much time - especcially in german winters
see you. artur.


creative+effortless: light+laughter instead of power+protection

[Updated on: Sun, 31 December 2006 12:51]
Re: Warning: mysql_connect [message #35362 is a reply to message #35343]

Tue, 02 January 2007 03:36

I appreciate your offer its very kind, and if you lived next door, and I did not have other peoples files on my server I might consider it but I cannot. It would be great to have help understanding this, as well as the peculiarities of my server.
As for the original problem it looks like you were on the money, there is no Sql host referred too. I am just reinstalling from scratch though.
But in the process I have learned a lot, I even managed to upload my saved backup and restore it to another program so I am already becoming more capable. I just wish i knew how the reference got changed! I will look into it further.
Thanks again.


I am new to this so explain things very, very carefully!

[Updated on: Tue, 02 January 2007 03:38]
| | |
| --- | --- |
| | |
Goto Forum:
[
Syndicate this forum (XML)
] [

]
Current Time: Wed Jan 23 15:18:03 EST 2019
Total time taken to generate the page: 0.00712 seconds