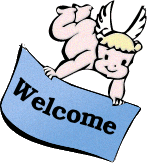 FUDforum
Fast Uncompromising Discussions. FUDforum will get your users talking.


Home
»
FUDforum
»
FUDforum Installation Issues
»
administrator - cannot access control panel
Show:

Today's Messages :: Unread Messages :: Show Polls :: Message Navigator
| Subscribe to topic | Bookmark topic
administrator - cannot access control panel [message #35758]

Wed, 07 February 2007 17:25

Cannot login to forum and getting error messages.

Only administrators with proper access credentials can login via this control panel

Checked database and

anonymous is userid #1 with user_opt = 0
admin is userid #2 with users_opt = 0

sql_errors log
) 1064: You have an error in your SQL syntax. Check the manual that corresponds to your MySQL server version for the right s
yntax to use near '' at line 1<br />
Query: UPDATE fud26_ses SET sys_id='c227b321148fca67accb2121b5b1e3d9', forum_id=0, time_sec=1170884490, action='Browsing the
&lt;a href=\&quot;index.php?t=index\&quot;&gt;forum list&lt;/a&gt;', returnto='' WHERE id=<br />


what should the users_opt field be for admin and anonymous.

Re: administrator - cannot access control panel [message #35790 is a reply to message #35767]

Thu, 08 February 2007 22:16

Added 5405687 to users_opt for admin as suggested but I still cannot login, and there's no error in sql_error log so I tried running upgrade.php to see what would happen, and this is what I got. I don't wish to run the upgrade script I just wanted to see what error I would get.

Any ideas where in DB or GLOBALS.php is causing me not to login.

Notice: Undefined variable: MYSQL_TBL_PREFIX in /public_html/forum/upgrade.php on line 989

Notice: Undefined variable: MYSQL_SERVER in /public_html/forum/upgrade.php on line 990

Notice: Undefined variable: MYSQL_LOGIN in /public_html/forum/upgrade.php on line 991

Notice: Undefined variable: MYSQL_PASSWORD in /public_html/forum/upgrade.php on line 992

Notice: Undefined variable: MYSQL_DB in /public_html/forum/upgrade.php on line 993

Warning: mysql_connect() [function.mysql-connect]: Access denied for user: 'password@localhost' (Using password: NO) in /public_html/forum/upgrade.php on line 455
MySQL Error: #1045 (Access denied for user: 'test@localhost' (Using password: NO))

[Updated on: Thu, 08 February 2007 22:18]
Re: administrator - cannot access control panel [message #35842 is a reply to message #35832]

Thu, 15 February 2007 10:28

I was able to run upgrade script but I am still getting a blank page when attempting to login as administrator to http://..forum/adm

In sql_error I am getting.

1064: You have an error in your SQL syntax. Check the manual that corresponds to your MySQL server version for the right s
yntax to use near '' at line 1<br />
Query: UPDATE fud26_ses SET sys_id='6649ba417bf6b246420a170a83df7307', forum_id=0, time_sec=1171552481, action='Browsing the
&lt;a href=\&quot;index.php?t=index\&quot;&gt;forum list&lt;/a&gt;', returnto='' WHERE id=<br />
Server Version: 4.0.27<br />

In fud_error I am getting this message.

?253 ?1171552350?[Error] Disabled feature<br />[Message Sent to User] This feature has been disabled by the system admi
nistrator<br />[User IP] XXX.XXX.XXX.XXX<br />[Requested URL] http://www.forum/forum/index.php?t=search&amp;<br />[Refe
rring Page] unknown<br />




[Updated on: Thu, 15 February 2007 10:29]
Re: administrator - cannot access control panel [message #37639 is a reply to message #35871]

Mon, 11 June 2007 11:37

Astoria
Messages: 225
Registered: April 2004

Karma: 0

add to buddy list
ignore all messages by this user


Ilia, this is what happened to me as well. My data was from V2.7.5 but the tables were updated to 2.7.7 versions.

addendum: and my session, which I purposely kept open so I wouldn't lose my login, seems to have expired at my old forum, Now I can't log in to the admin control panel there either, admloginuser.php just sends me right back to the index. ????

2nd addendum: the three other admins for my site are also unable to log in via the admin login.

[Updated on: Mon, 11 June 2007 17:13]
| | |
| --- | --- |
| | |
Goto Forum:
[
Syndicate this forum (XML)
] [

]
Current Time: Tue Mar 26 21:07:32 EDT 2019
Total time taken to generate the page: 0.00598 seconds