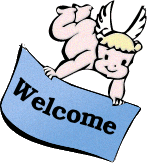 FUDforum
Fast Uncompromising Discussions. FUDforum will get your users talking.


Home
»
General
»
Test Forum
»
Test
Show:

Today's Messages :: Unread Messages :: Show Polls :: Message Navigator
| Subscribe to topic | Bookmark topic
Test [message #35924]

Tue, 20 February 2007 13:51

Anonymous

Karma:

Access Code
Apr [abbreviated month]
April [month]
Are you a family member?:
Aug [abbreviated month]
August [month]
Back
client
Client Login
Company
Company Summaries/Reports
Contact Us
Create
Create a New Login
Create Company
Dec [abbreviated month]
December [month]
Email:
Employee/Associate Email:
Feb [abbreviated month]
February [month]
Fri [abbreviated weekday]
Friday [weekday]
I agree to the terms of the
Jan [abbreviated month]
January [month]
Jul [abbreviated month]
July [month]
Jun [abbreviated month]
June [month]
Licensing Agreement
List Companies
Log in
Logout
Mar [abbreviated month]
March [month]
May [abbreviated month]
May [month]
Mon [abbreviated weekday]
Monday [weekday]
Name can't be blank
Name:
Nov [abbreviated month]
November [month]
Oct [abbreviated month]
October [month]
Password:
Privacy Policy
Sat [abbreviated weekday]
Saturday [weekday]
Sep [abbreviated month]
September [month]
Sun [abbreviated weekday]
Sunday [weekday]
There were problems with the following fields:
Thu [abbreviated weekday]
Thursday [weekday]
Tucker Administrative Home
Tucker Login
Tue [abbreviated weekday]
Tuesday [weekday]
Wed [abbreviated weekday]
Wednesday [weekday]

Re: Test [message #35927 is a reply to message #35924]

Tue, 20 February 2007 15:38

Anonymous

Karma:

Client Login
Contact Us
Email:
Licensing Agreement
Log in
Password:
Privacy Policy
Tucker Login

Re: Test [message #35928 is a reply to message #35924]

Tue, 20 February 2007 16:55

Anonymous

Karma:

Access Code
Back
Company
Company Summaries
Company Summaries/Reports
Contact Us
Create
Create Company
Email:
IMA Summary
Licensing Agreement
List Companies
Log in
Logout
Name can't be blank
Name has already been taken
Name:
Password:
Privacy Policy
There were problems with the following fields:
Tucker Administrative Home
Tucker Login
View

Re: Test [message #35929 is a reply to message #35924]

Tue, 20 February 2007 17:27

Anonymous

Karma:

Agreement must be accepted
Are you a family member?:
Assessment Home
client
Client Login
Create a New Login
Email address entered is not formatted correctly
Email can't be blank
Employee and Family
Employee/Associate Email:
For further information you may read the
I agree to the terms of the
IMA Description
International Mobility Assessment
Please indicate which version of the IMA you would like to access by clicking on one of the following links below:
Unaccompanied Employee
Walmart has arranged for you to complete the following Assessment Product(s):
Welcome to Tucker International's on-line assessments.


Re: Test [message #35932 is a reply to message #35924]

Tue, 20 February 2007 18:59

Anonymous

Karma:

Access Code
Agreement must be accepted
Are you a family member?:
Assessment Home
Back
client
Client Login
company
Company Summaries
Company Summaries/Reports
Contact Us
Country
Create
Create a New Login
Create Company
Email
Email address entered is not formatted correctly
Email can't be blank
Email has already been taken
Email:
Employee / Associate email does not exist
Employee and Family
Employee/Associate Email:
Family ID
For further information you may read the
I agree to the terms of the
IMA Count
IMA Description
IMA Summary
IMA Summary for
International Mobility Assessment
Licensing Agreement
List Companies
Log in
Logout
Name can't be blank
Name:
Password:
Please indicate which version of the IMA you would like to access by clicking on one of the following links below:
Privacy Policy
There were problems with the following fields:
Tucker Administrative Home
Tucker Login
Unaccompanied Employee
View
Walmart has arranged for you to complete the following Assessment Product(s):
Welcome to Tucker International's on-line assessments.

Re: Test [message #37143 is a reply to message #35924]

Tue, 08 May 2007 15:13

Anonymous

Karma:
Re: Test [message #37565 is a reply to message #37143]

Wed, 06 June 2007 03:51

Anonymous

Karma:



| | |
| --- | --- |
| | |
Goto Forum:
[
Syndicate this forum (XML)
] [

]
Current Time: Mon Jul 23 04:11:37 EDT 2018
Total time taken to generate the page: 0.00679 seconds