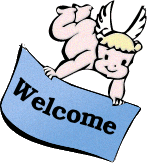 FUDforum
Fast Uncompromising Discussions. FUDforum will get your users talking.


Home
»
FUDforum
»
FUDforum Suggestions
»
From header when sending to mailing list
Show:

Today's Messages :: Unread Messages :: Show Polls :: Message Navigator
| Subscribe to topic | Bookmark topic
From header when sending to mailing list [message #36504]

Mon, 26 March 2007 12:45

It would be nice if one could set the from header in the mail that gets sent to the mailing list.

We have a list that will bounce incoming mails from users that are not registered. This means that if a user registered on forum but not on the list he will get an annoying bounce mail from the list when he makes a post on the forum (and the message will not be posted on the list).

This could be solved by changing so all mails from forum->list has a user defined from header.

Is there a way to accomplish this?
Re: From header when sending to mailing list [message #36511 is a reply to message #36504]

Mon, 26 March 2007 20:25

The from header is intentionally set to the e-mail address of the user sending the e-mail rather then a stock forum address to prevent the forum from being used to send out spam. If you want to allow anon messages to be posted, simply update the e-mail account of the anonymous users (user id 1)



FUDforum Core Developer
Re: From header when sending to mailing list [message #36520 is a reply to message #36511]

Tue, 27 March 2007 12:30

I can understand your point of view but we could still use this new feature.

We have 3 types of users. First type are only registered on the mailing list and don't use the forum. Second type only use the forum and aren't subscribed to the mailing list. Third type of users makes use of both the forum and mailing list.

We picked FUDforum since it has integration with true mailing lists (not just "news letters") and because we don't want the information on the forum and mailing list to be separate. As it is now everything will work perfect for first and third type of users. The second type of users will get a "bounce" mail for each new post they make on the forum. I guess they can live with that but hey, we should take care of our forum users, right?

So I ask again. Would it be hard to add this feature in the control panel -> Mailing List Manager. Just a Yes/No "Use stock forum from header"?
Re: From header when sending to mailing list [message #37752 is a reply to message #36550]

Wed, 20 June 2007 22:41

As someone who finds web forums tedious to use, I am excited by the mailing list/NNTP integration features of FUDforum. As I often have people who complain about mailing lists (can't please everyone), I have been looking for an open source solution to the forum vs mailing list problem for some time.

Anyway, because I'm planning on adding FUDforum to existing mailing lists, and I don't want to burden relatively non technical users with subscribing to the mailing list (and setting themselves to "nomail"), I would also appreciate the option of being able to set the From: address to the forum's subscription address for everyone (while keeping the "real name" field as the user's real name). While security is a concern, I won't be allowing anonymous posts to forums backed by mailing lists, and in some cases, the mailing lists are closed "member only" lists, so the forum posters would be similarly restricted.

I see that around half of my users will be like me and want to stick with email. The other half would be happier registering with the forum only and posting from there.

FUDforum with a mailing list behind it is preferable to the most commonly chosen alternative.... Yahoo Groups!

I will be looking forward to this feature (or a hack to implement it myself).
| | |
| --- | --- |
| | |
Goto Forum:
[
Syndicate this forum (XML)
] [

]
Current Time: Sun Mar 24 01:13:40 EDT 2019
Total time taken to generate the page: 0.00618 seconds