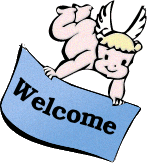 FUDforum
Fast Uncompromising Discussions. FUDforum will get your users talking.


Home
»
FUDforum Development
»
FUDforum 3.0+
»
2.2.5 to 2.3.0rc1
Show:

Today's Messages :: Unread Messages :: Show Polls :: Message Navigator
| Subscribe to topic | Bookmark topic
2.2.5 to 2.3.0rc1 [message #4903]

Tue, 13 August 2002 01:33

Hi,

I started to use FUDForum last week. I started with 2.2.5. The forum runs flawless except for a few <?php thingie that i have to fix.

Now there is a new one 2.3.0rc1, how do i upgrade ? there is no hint on the 2.3.0rc1 extracted files.

regards.

Re: 2.2.5 to 2.3.0rc1 [message #4989 is a reply to message #4907]

Thu, 15 August 2002 06:43

errr i get some garbage messages on the browser after a few seconds trying to access upgrade.php


I get this from UPGRADE_STATUS

# cat ../forum/errors/UPGRADE_STATUS
270

what does that number represents ?


+ my index only show these messages now, instead of my old forum page.

Temporarily offline; please come back soon!
Administrators can login here

regards.



[Updated on: Thu, 15 August 2002 06:45]
Re: 2.2.5 to 2.3.0rc1 [message #4991 is a reply to message #4989]

Thu, 15 August 2002 07:19

What garbage messages in particular?

That number (270) is an internal indicator, that is used to track which upgrade scripts have been run.

The reason you are seeing the message, 'forum disabled' is because the upgrade script automatically disables the forum when it runs, to prevent data corruption. Had it run successfuly it would've re-enabled the forum on completion.

FUDforum Core Developer
Re: 2.2.5 to 2.3.0rc1 [message #4992 is a reply to message #4991]

Thu, 15 August 2002 07:31

This is the garbage i get:


"SÁ´›0=g¿bJ›•ª¸&#822 6;zJ K½-RR ©zªÀ]b[–¦__›$m¢J•j!dÏÌ{ófÆv«öP{î^ æGØ—™¬¥¸9¯Ãr¼G,¹\"ÐV¯:Uj&#8 211;#(-3lw¯½»…ulÏ´@T-·¢&#823 0;mQ¼5Ëñ|q"¬b¢Ä| m G°gÙ³±t Z9‡Tò¤¤äºnH!uw ¨µÔ ™ØÀNÇ%–Þ;e2¿?r"ÏË‹ "Ä+íÂèç¹E=-£G ;¦9Û×x)Nð¦2ºþ4÷SÆSø[ôà·)ymá9¬«Ûߨé̺Öz)Þ& amp;#180;(²#¨^hóbh½'Ê´¥çm5³«ÐìZ0ÓÉÜ&#1 80;˜RÈ4e.ƒJc1s¾³Öd¨«vJˆR5ϸoì&amp ;#8224;^ä²¾H…b|Ïò9§™¨J}Da«ý6Ô4{wÿðÁñVÛ$&# 8230;Ìò@eæçvÅhä¸(ívô¬LÎè›Ë£1w á?qæ¼w¼Í'ú …˜®¢…ôS˜À"\Òñuûû¾'çÛjs =Àv­!ˆV½†f-'óSìÏ)lâ( I2±5¼ö[mhì§á´¾ÈÇ_B"Ö_ÖÔP m—sˆ·ë"¤$ˆÃMúêr)‰}SfÆdxaw¿



| | |
| --- | --- |
| | |
Goto Forum:
[
Syndicate this forum (XML)
] [

]
Current Time: Tue Dec 18 22:36:07 EST 2018
Total time taken to generate the page: 0.00661 seconds