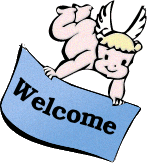 FUDforum
Fast Uncompromising Discussions. FUDforum will get your users talking.


Home
»
FUDforum Development
»
FUDforum 3.0+
»
What's in a name?
Show:

Today's Messages :: Unread Messages :: Show Polls :: Message Navigator
| Subscribe to topic | Bookmark topic
What's in a name? [message #39053]

Sun, 23 September 2007 14:14

Okay, so I need to ask, does anyone know why the name FUD forum?

I've been testing the software and I've found it very easy to use compared to other forum software but the people I'm developing a website for don't want to use it because of it's name.

As far as I know FUD usually refers to the tail of a hare or rabbit but here in Scotland it has a stronger, more explicit meaning, which we don't want shown on a family orientated site.

So, does anyone know where it came from, is it an abbreviation or has anyone else had similar problems with this or other software in the past.

David SP
Re: What's in a name? [message #40529 is a reply to message #39797]

Sun, 16 March 2008 13:49

vln004 wrote on Tue, 04 December 2007 15:45

this forum is ridiculously fast... i think i'm going to take some time out of my day and figure out how ot skin it.




yes, i agree, this is incredibly fast.
Re: What's in a name? [message #158049 is a reply to message #40529]

Thu, 22 January 2009 13:35

Oh, I *definitely* think FUDForum should change its name. The term "FUD" as an acronym is commonly understood in the English-speaking world to stand for "Fear, Uncertainty and Doubt".

http://en.wikipedia.org/wiki/Fear,_uncertainty_and_doubt

This is probably *not* the message any product wants to send, particularly one wishing to grow after a period of dormancy and uncertainty

The "fast" aspect of FUDForum should definitely be emphasized; the performance is very good. Another thing to think about in the new name might be FUD's unique USENET and mailing list capabilities.
Re: What's in a name? [message #158050 is a reply to message #158049]

Thu, 22 January 2009 14:01

You are welcome to suggest better names. Who knows, maybe one of them will stick.

PS: Personally I can't care less what it's called. I'll rather use a good forum with a crapy name than a crapy forum with a fancy name.

Best regards.

Frank

Re: What's in a name? [message #158052 is a reply to message #158050]

Thu, 22 January 2009 19:25

Agreed 100%. Of course, it's not a choice between the two - we can have a great forum *and* a great name that brings in outsiders.

I am not a marketing person, but just to start things rolling here, Mercury was the winged messenger of the Gods, and FUD has both exceptional speed and unusual mailing list/USENET functionality. Something like Mercury? Quicksilver? MercuryForum? QuickSilver Forums?

Once again, probably someone else will come up with far better ideas, but that's to start the ball rolling.
Re: What's in a name? [message #158085 is a reply to message #158052]

Wed, 28 January 2009 18:55

Quicksilver and Mercury are taken. The name has always been FUDForum. It was even on slashdot under the same name. What keeps other popular bb users faithful is not the "scary" name, but fud's module support and cantankerous theme interface. I understand and agree with the reasoning behind both, for the most part.

This isn't to say I wouldn't mind using it under a different name. I am happy with it either way. It is the only one I know that doesn't rely on sql to store -all- forum data. It instead stores numbers or index pointers in sql and textual forum data straight to disk (I'm not using programming jaron here for those of you who wish to argue semantics)
Re: What's in a name? [message #158104 is a reply to message #158085]

Sat, 31 January 2009 05:02

Quote:

What keeps other popular bb users faithful is not the "scary" name, but fud's module support and cantankerous theme interface.




Well, anyone can improve the code and submit a patch for inclusion into the next release. I've made a lot of changes lately, but this is not high on my list of priorities. However, we definitely need more contributors to cover a wider span of functionality.

Best regards.

Frank

| | |
| --- | --- |
| | |
Goto Forum:
[
Syndicate this forum (XML)
] [

]
Current Time: Wed Dec 19 07:24:22 EST 2018
Total time taken to generate the page: 0.00769 seconds