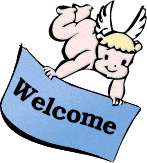 FUDforum
Fast Uncompromising Discussions. FUDforum will get your users talking.


Today's Messages

(off)
|
Unread Messages

(off)
|
Subscribed Forums

(off)
|
Subscribed Topics

(off)
|
Unanswered Messages (

on

)
Forum:

comp.lang.php
Topic: Experienced Web designer required
Experienced Web designer required [message #185177]

Thu, 06 March 2014 08:25

Hello...!!
There is a great opportunity to work with MXICODERS PVT LTD, leading IT company of ahmedabad. We are looking for Web designer with 1+ experience.
So, interested candidates can mail their resumes on following Email address.
For more queries contact us on following number.

Job Title: Web designer
Email address: hr(at)mxicoders(dot)com
M.- 0-8866802333
Address: 910, Akshat Tower, Near Pakwan Restaurant, Opp Rajpath Club, Bodakdev, S.G. Highway, Ahmedabad - 380054, Gujarat, India

Thank you.
Forum:

How To
Topic: Problems After Members Login
Problems After Members Login [message #185179]

Thu, 06 March 2014 09:19

SYMC
Messages: 1
Registered: March 2014
Location: Canada

Karma:

add to buddy list
ignore all messages by this user


I'm having a serious problem with members logging in, the few I have so far, who are threatening to leave if the problem is not repaired. When a member logs in and the screen opens it shows the members name as logged in, but when they click to go to one of the forums the top of the page shows them no longer logged in and they can't make any posts. If they click their back button it will take them to the page where it shows them logged in, but again once they click to go anywhere else they are no longer logged in. Their logged in status is not stable it is lost as soon as they click to move to another page. Need help badly on this one, it's a serious problem.
Forum:

FUDforum Suggestions
Topic: From Mysql to SQLite
From Mysql to SQLite [message #185144]

Sun, 02 March 2014 08:14

Hi,
i have an small forum with nntp and mail import.
on time is running on a MySql DB.

I is possible to Migrate that to SQLite

Thanks
Sven
Current Time: Fri Mar 07 03:43:10 EST 2014
Total time taken to generate the page: 0.02000 seconds