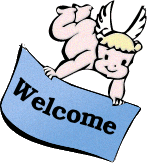 FUDforum
Fast Uncompromising Discussions. FUDforum will get your users talking.


Home
»
FUDforum Development
»
Converters
»
IPB 1.3.1 Conversion not working
Show:

Today's Messages :: Unread Messages :: Show Polls :: Message Navigator
| Subscribe to topic | Bookmark topic
IPB 1.3.1 Conversion not working [message #162407]

Wed, 05 May 2010 19:40

Hi Folks;

I've been running IPB 1.3.1 for about 5 years now and it's lack or support for NNTP really bugs me and so, I started evaluating FUD.

As part of that process I thought I would try importing my existing 1.3.1 users/posts etc. But, the script died as soon as it hit my swear table. No problem, I emptied that table and re-ran the script.

It reported no issues but didn't seem to go past members. Would it take a lot of effort to change the script around to support my 1.3.1 ? I'm just evaluating the software right now, no promises - yet!
IPB 1.3.1 Conversion not working

By:

mmiller

on Wed, 05 May 2010 19:40

Re: IPB 1.3.1 Conversion not working

By:

naudefj

on Thu, 06 May 2010 01:28

Re: IPB 1.3.1 Conversion not working

By:

mmiller

on Thu, 06 May 2010 01:38

Re: IPB 1.3.1 Conversion not working

By:

mmiller

on Fri, 07 May 2010 22:54

Re: IPB 1.3.1 Conversion not working

By:

naudefj

on Fri, 07 May 2010 23:09

Re: IPB 1.3.1 Conversion not working

By:

mmiller

on Fri, 07 May 2010 23:42

Re: IPB 1.3.1 Conversion not working

By:

naudefj

on Mon, 10 May 2010 14:07

Re: IPB 1.3.1 Conversion not working

By:

mmiller

on Mon, 10 May 2010 15:48

Re: IPB 1.3.1 Conversion not working

By:

naudefj

on Tue, 11 May 2010 01:45

Re: IPB 1.3.1 Conversion not working

By:

mmiller

on Sat, 15 May 2010 19:20

Re: IPB 1.3.1 Conversion not working

By:

naudefj

on Sun, 16 May 2010 04:13

Re: IPB 1.3.1 Conversion not working

By:

mmiller

on Sun, 16 May 2010 13:44

Re: IPB 1.3.1 Conversion not working

By:

naudefj

on Sun, 16 May 2010 14:24

Re: IPB 1.3.1 Conversion not working

By:

mmiller

on Sun, 16 May 2010 15:26

Re: IPB 1.3.1 Conversion not working

By:

naudefj

on Tue, 18 May 2010 02:21

Re: IPB 1.3.1 Conversion not working

By:

mmiller

on Tue, 25 May 2010 16:29

Re: IPB 1.3.1 Conversion not working

By:

mmiller

on Tue, 11 May 2010 03:32

Re: IPB 1.3.1 Conversion not working

By:

naudefj

on Tue, 11 May 2010 14:51

Re: IPB 1.3.1 Conversion not working

By:

naudefj

on Fri, 14 May 2010 16:46

Re: IPB 1.3.1 Conversion not working

By:

mmiller

on Fri, 14 May 2010 23:21

Re: IPB 1.3.1 Conversion not working

By:

mmiller

on Sat, 15 May 2010 15:32

Re: IPB 1.3.1 Conversion not working

By:

mmiller

on Sat, 15 May 2010 16:41
Goto Forum:
[
Syndicate this forum (XML)
] [

]
Current Time: Sun Jul 22 18:08:35 EDT 2018
Total time taken to generate the page: 0.00842 seconds