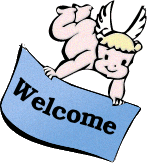 FUDforum
Fast Uncompromising Discussions. FUDforum will get your users talking.


Home
»
FUDforum Development
»
Converters
»
Beating a dead horse, again and again... Ikonboard converter
(Sniff Sniff Sniff. Whew, that suckers really dead. Can you say reanimation?)
Show:

Today's Messages :: Unread Messages :: Polls :: Message Navigator
| Unsubscribe from topic | Bookmark topic
Beating a dead horse, again and again... Ikonboard converter [message #163501]

Wed, 03 November 2010 19:14

mph_
Messages: 6
Registered: November 2010

Karma:

add to buddy list
ignore all messages by this user


Hi,

I know it's been asked several times, but not for several years. Has anyone got ANYTHING regarding a ikonboard (IBF) converter?

If someone has anything to at least get me started. I can program in Unix scripting, PHP, some C (mostly file manipulation). I'd be more than happy to share whatever I can come up with.

A little background. I help a friend by supporting some forums. Back in '01 when we started, the servers were FreeBSD and didn't have MySQL. We were using ikonboard with a DBM database files (.db) The current ISP for switched servers on us back in '07. After almost 2 weeks of runaround they finally put back a BSD server for our sites. Well, they did it again, and now they denying that there's been any change.

I downloaded the entire site. I was able to get it working on a BSD box I'd setup that morning, and it would not work on my usual Linux box. I've been able to convert the DBM to MySQL, now I need to convert it to FUD.

Any help would be greatly appreciated.

Thank You,
MPH

I'd rather have a bottle in front of me than a frontal lobotomy.
Beating a dead horse, again and again... Ikonboard converter

By:

mph_

on Wed, 03 November 2010 19:14

Re: Beating a dead horse, again and again... Ikonboard converter
Re: Beating a dead horse, again and again... Ikonboard converter

By:

mph_

on Wed, 03 November 2010 21:42

Re: Beating a dead horse, again and again... Ikonboard converter

By:

mph_

on Thu, 04 November 2010 22:36

Re: Beating a dead horse, again and again... Ikonboard converter

By:

naudefj

on Fri, 05 November 2010 02:21

Re: Beating a dead horse, again and again... Ikonboard converter

By:

mph_

on Fri, 05 November 2010 23:57

Re: Beating a dead horse, again and again... Ikonboard converter

By:

naudefj

on Sat, 06 November 2010 03:04

Re: Beating a dead horse, again and again... Ikonboard converter

By:

mph_

on Sat, 06 November 2010 13:04

Re: Beating a dead horse, again and again... Ikonboard converter

By:

naudefj

on Sun, 07 November 2010 03:21

Re: Beating a dead horse, again and again... Ikonboard converter

By:

mph_

on Tue, 09 November 2010 22:12

Re: Beating a dead horse, again and again... Ikonboard converter

By:

naudefj

on Wed, 10 November 2010 01:00
Goto Forum:
[
Syndicate this forum (XML)
] [

]
Current Time: Sat Apr 01 14:13:45 EDT 2023
Total time taken to generate the page: 0.00981 seconds