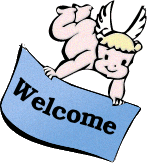 FUDforum
Fast Uncompromising Discussions. FUDforum will get your users talking.


Home
»
FUDforum Development
»
Bug Reports
»
version 3.0.2: Call to undefined function logaction
(job using maillist.php )
Show:

Today's Messages :: Unread Messages :: Polls :: Message Navigator
| Subscribe to topic | Bookmark topic
Re : Re: version 3.0.2: Call to undefined function logaction [message #164041 is a reply to message #164040]

Thu, 30 December 2010 11:29

Marianne
Messages: 13
Registered: December 2010

Karma:

add to buddy list
ignore all messages by this user


Hello,

naudefj a écrit le Thu, 30 December 2010 13:14

I still don't understand what's wrong.
You need to to run cron.php repeatedly.
Schedule it on your system for every 5 minutes or so.
It it finds an over due job, it will run it.
Otherwise it will do nothing.



Ok, I have understood that it will replace the extern cron, by using timer or other functionalities like that.


Citation :

PS: Use this version of cron.php (more verbose & fixes a minor bug).
http://fudforum.svn.sourceforge.net/viewvc/fudforum?view=revision&revis ion=5093



Thank you, and also for your answer. I have improved the wiki page about the Job Administration System.
version 3.0.2: Call to undefined function logaction

By:

Marianne

on Sun, 26 December 2010 03:01

Re: version 3.0.2: Call to undefined function logaction

By:

naudefj

on Wed, 29 December 2010 10:46

Re : Re: version 3.0.2: Call to undefined function logaction

By:

Marianne

on Wed, 29 December 2010 11:57

Re: Re : Re: version 3.0.2: Call to undefined function logaction

By:

naudefj

on Wed, 29 December 2010 13:02

Re : Re: Re : Re: version 3.0.2: Call to undefined function logaction

By:

Marianne

on Wed, 29 December 2010 13:35

Re: Re : Re: Re : Re: version 3.0.2: Call to undefined function logaction

By:

naudefj

on Wed, 29 December 2010 16:29

Re : Re: Re : Re: Re : Re: version 3.0.2: Call to undefined function logaction

By:

Marianne

on Thu, 30 December 2010 01:21

Re: version 3.0.2: Call to undefined function logaction

By:

naudefj

on Thu, 30 December 2010 07:14

Re : Re: version 3.0.2: Call to undefined function logaction

By:

Marianne

on Thu, 30 December 2010 11:29

Re: version 3.0.2: Call to undefined function logaction

By:

jm2morri

on Thu, 03 February 2011 18:38

Re: version 3.0.2: Call to undefined function logaction

By:

jm2morri

on Fri, 04 February 2011 07:02

Re: version 3.0.2: Call to undefined function logaction

By:

jm2morri

on Fri, 04 February 2011 07:12

Re: version 3.0.2: Call to undefined function logaction

By:

naudefj

on Fri, 04 February 2011 07:15

Re: version 3.0.2: Call to undefined function logaction

By:

jm2morri

on Fri, 04 February 2011 07:19

Re: version 3.0.2: Call to undefined function logaction

By:

naudefj

on Fri, 04 February 2011 07:27

Re: version 3.0.2: Call to undefined function logaction

By:

jm2morri

on Fri, 04 February 2011 11:49

Re: version 3.0.2: Call to undefined function logaction

By:

naudefj

on Fri, 04 February 2011 22:47

Re: version 3.0.2: Call to undefined function logaction

By:

jm2morri

on Tue, 08 February 2011 12:58

Re: version 3.0.2: Call to undefined function logaction

By:

jm2morri

on Tue, 08 February 2011 13:13

Re: version 3.0.2: Call to undefined function logaction
Re: version 3.0.2: Call to undefined function logaction

By:

naudefj

on Tue, 10 May 2011 12:06
Goto Forum:
[
Syndicate this forum (XML)
] [

]
Current Time: Fri Mar 24 08:43:19 EDT 2023
Total time taken to generate the page: 0.05492 seconds