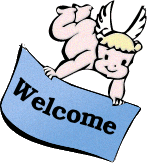 FUDforum
Fast Uncompromising Discussions. FUDforum will get your users talking.


Home
»
FUDforum Development
»
Forum Styles
»
Another Header Question
Show:

Today's Messages :: Unread Messages :: Show Polls :: Message Navigator
| Subscribe to topic | Bookmark topic
Re: Another Header Question [message #166689 is a reply to message #166688]

Thu, 09 February 2012 06:05

pips
Messages: 113
Registered: February 2012

Karma:

add to buddy list
ignore all messages by this user


I was up last night till 3.30 am doing the following

Researching and Uploading the Geo-tag database (noticed on this forum, lovely idea tbf)
Backing up the forum
Upgrading the forum.

Now, i don't know if this is the correct thread for this as i've moved on from the banner issues (For now, i am going to find out how to overlay the text and search images over the forum banner) but i want to fix what i think is a borked file structure/Admin panel.

The above tasks failed completely. I was unable to invoke the Geo-tag, even tho i succeded in uploading the database because my admin panel doesnt change the main globals,php, and i'm not to clever on the binary bit either )

The upgrade failed because i couldn't seem to invoke the upgrade.php file from the web, because i think the default web root is perhaps buggered up and may be causing my problems.

So, how do i go about fixing this? Ideallym if i knew what i was doing, i'd park up the forum message databases and wipe the forum and start from fresh, but i don't know what i am doing
The forum is buggered though. (at least from the internals, the posting seems to be hanging together)
I am thinking that an upgrade is the way to go for a first attempt.

I downloaded the upograde.php and forum_archive.php to what is i believe (as per the globals.php file) is the root web directory:


Quote:

$WWW_ROOT_DISK = '/vhosts/nomad-forum.com/httpdocs/fudforum/';



But i couldnt't find the path required to hit it in the web browser

Very odd altoghether...
Another Header Question

By:

pips

on Mon, 06 February 2012 18:03

Re: Another Header Question
Re: Another Header Question

By:

pips

on Tue, 07 February 2012 05:52

Re: Another Header Question
Re: Another Header Question

By:

pips

on Tue, 07 February 2012 06:16

Re: Another Header Question

By:

pips

on Tue, 07 February 2012 06:29

Re: Another Header Question

By:

pips

on Tue, 07 February 2012 06:54

Re: Another Header Question
Re: Another Header Question

By:

pips

on Tue, 07 February 2012 07:17

Re: Another Header Question

By:

pips

on Tue, 07 February 2012 07:28

Re: Another Header Question
Re: Another Header Question

By:

pips

on Tue, 07 February 2012 08:19

Re: Another Header Question
Re: Another Header Question

By:

pips

on Tue, 07 February 2012 09:18

Re: Another Header Question
Re: Another Header Question

By:

pips

on Wed, 08 February 2012 01:22

Re: Another Header Question

By:

pips

on Wed, 08 February 2012 06:50

Re: Another Header Question
Re: Another Header Question

By:

pips

on Wed, 08 February 2012 08:23

Re: Another Header Question

By:

pips

on Wed, 08 February 2012 09:27

Re: Another Header Question
Re: Another Header Question

By:

pips

on Wed, 08 February 2012 11:13

Re: Another Header Question
Re: Another Header Question

By:

pips

on Thu, 09 February 2012 06:05

Re: Another Header Question
Re: Another Header Question

By:

pips

on Thu, 09 February 2012 09:03

Re: Another Header Question

By:

pips

on Thu, 09 February 2012 09:08

Re: Another Header Question
Re: Another Header Question

By:

NeXuS

on Thu, 23 February 2012 18:10

Re: Another Header Question
Re: Another Header Question

By:

pips

on Wed, 29 February 2012 06:45

Re: Another Header Question

By:

NeXuS

on Sun, 04 March 2012 08:21
Goto Forum:
[
Syndicate this forum (XML)
] [

]
Current Time: Tue Jul 17 07:38:57 EDT 2018
Total time taken to generate the page: 0.00865 seconds