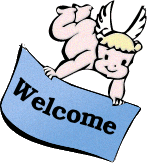 FUDforum
Fast Uncompromising Discussions. FUDforum will get your users talking.


Home
»
FUDforum Development
»
Forum Styles
»
Giving FUDforum a new look
(

) 2 Votes
Show:

Today's Messages :: Unread Messages :: Polls :: Message Navigator
| Subscribe to topic | Remove from bookmarks
Re: Re : Re: Re : Giving FUDforum a new look [message #185299 is a reply to message #184678]

Mon, 17 March 2014 01:59

cpreston
Messages: 160
Registered: June 2012
Location: Oceanside

Karma:

add to buddy list
ignore all messages by this user


Oops. Had a big delay. Things got crazy in the real world. I'm about to hire the developer.
Giving FUDforum a new look
Re : Giving FUDforum a new look

By:

TheDude

on Wed, 31 July 2013 16:03

Re: Re : Giving FUDforum a new look

By:

naudefj

on Fri, 02 August 2013 14:01

Re: Re : Giving FUDforum a new look

By:

cpreston

on Fri, 02 August 2013 14:35

Re: Re : Giving FUDforum a new look

By:

cpreston

on Fri, 02 August 2013 14:51

Re : Re: Re : Giving FUDforum a new look

By:

TheDude

on Fri, 02 August 2013 15:49

Re : Giving FUDforum a new look

By:

cpreston

on Fri, 02 August 2013 16:54

Re: Re : Giving FUDforum a new look

By:

Parrot

on Sat, 10 August 2013 20:23

Re: Re : Giving FUDforum a new look

By:

cpreston

on Sun, 11 August 2013 22:09

Re : Re: Re : Giving FUDforum a new look

By:

TheDude

on Mon, 12 August 2013 00:52

Re: Re : Re: Re : Giving FUDforum a new look

By:

cpreston

on Mon, 12 August 2013 00:56

Re: Re : Re: Re : Giving FUDforum a new look

By:

joferma0

on Wed, 18 September 2013 07:45

Re: Re : Re: Re : Giving FUDforum a new look

By:

cpreston

on Wed, 25 September 2013 13:35

Re: Re : Re: Re : Giving FUDforum a new look
Re: Re : Re: Re : Giving FUDforum a new look

By:

cpreston

on Sun, 17 November 2013 14:27

Re: Re : Re: Re : Giving FUDforum a new look
Re: Re : Re: Re : Giving FUDforum a new look

By:

GaryM

on Tue, 14 January 2014 21:00

Re: Re : Re: Re : Giving FUDforum a new look

By:

cpreston

on Mon, 17 March 2014 01:59

Re: Re : Re: Re : Giving FUDforum a new look

By:

cpreston

on Tue, 18 March 2014 17:34

Re: Re : Re: Re : Giving FUDforum a new look

By:

GaryM

on Tue, 18 March 2014 18:52

Re: Re : Re: Re : Giving FUDforum a new look

By:

cpreston

on Tue, 18 March 2014 20:55

Giving FUDforum a new look

By:

TheDude

on Wed, 19 March 2014 06:42

Re: Giving FUDforum a new look

By:

Shaman

on Wed, 19 March 2014 12:23

Re: Giving FUDforum a new look

By:

cpreston

on Wed, 19 March 2014 15:46

Re: Giving FUDforum a new look

By:

GaryM

on Wed, 19 March 2014 18:43

Re: Giving FUDforum a new look

By:

cpreston

on Thu, 20 March 2014 00:36

Re: Giving FUDforum a new look

By:

naudefj

on Mon, 31 March 2014 02:34

Re: Giving FUDforum a new look

By:

cpreston

on Mon, 31 March 2014 02:45

Re : Re: Giving FUDforum a new look

By:

TheDude

on Mon, 31 March 2014 07:13

Re: Re : Re: Giving FUDforum a new look

By:

GaryM

on Mon, 31 March 2014 20:10

Re: Re : Re: Giving FUDforum a new look

By:

cpreston

on Mon, 31 March 2014 23:57

Re: Re : Re: Giving FUDforum a new look

By:

cpreston

on Tue, 01 April 2014 21:27

Re: Re : Re: Giving FUDforum a new look

By:

naudefj

on Wed, 02 April 2014 03:27

Re: Re : Re: Giving FUDforum a new look

By:

cpreston

on Wed, 02 April 2014 03:29

Re: Re : Re: Giving FUDforum a new look

By:

cpreston

on Wed, 02 April 2014 04:07

Re : Re: Re : Re: Giving FUDforum a new look

By:

TheDude

on Thu, 14 August 2014 14:27

Re: Re : Re: Re : Re: Giving FUDforum a new look

By:

cpreston

on Wed, 01 October 2014 17:49

Re: Re : Re: Re : Re: Giving FUDforum a new look

By:

naudefj

on Thu, 02 October 2014 05:52

Re: Re : Re: Re : Re: Giving FUDforum a new look

By:

cpreston

on Mon, 20 October 2014 15:11

Re: Re : Re: Re : Re: Giving FUDforum a new look

By:

naudefj

on Mon, 20 October 2014 15:34

Re: Re : Re: Re : Re: Giving FUDforum a new look

By:

cpreston

on Tue, 21 October 2014 06:07

Giving FUDforum a new look

By:

TheDude

on Tue, 21 October 2014 07:34

Re: Re : Re: Re : Re: Giving FUDforum a new look

By:

GaryM

on Wed, 22 October 2014 11:38

Re: Re : Re: Re : Re: Giving FUDforum a new look

By:

cpreston

on Tue, 04 November 2014 21:54

Re : Re: Re : Re: Re : Re: Giving FUDforum a new look

By:

TheDude

on Wed, 05 November 2014 04:11

Aw: Giving FUDforum a new look
Re : Aw: Giving FUDforum a new look

By:

TheDude

on Fri, 30 January 2015 04:50
Goto Forum:
[
Syndicate this forum (XML)
] [

]
Current Time: Wed Aug 12 02:37:53 EDT 2020
Total time taken to generate the page: 0.00940 seconds