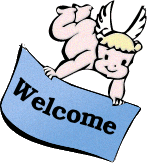 FUDforum
Fast Uncompromising Discussions. FUDforum will get your users talking.


Home
»
FUDforum Development
»
Forum Styles
»
Giving FUDforum a new look
(

) 2 Votes
Show:

Today's Messages :: Unread Messages :: Polls :: Message Navigator
| Subscribe to topic | Remove from bookmarks
Re: Re : Re: Re : Re: Giving FUDforum a new look [message #186559 is a reply to message #186467]

Wed, 01 October 2014 17:49

cpreston
Messages: 160
Registered: June 2012
Location: Oceanside

Karma:

add to buddy list
ignore all messages by this user


OK, now I finally have an update. I thought I had a developer on it, but he quit on me. Then it took me a while to find another one.

Now I have a new guy on it and he's actually worked with FUDforum before.

Yippee! I've asked him to give me a mockup first before he starts developing. I'll let you see it for comment when that happens.

Hey, Frank, I'm looking for the tips for when you're making your own template but I'm not finding them.
Giving FUDforum a new look
Re : Giving FUDforum a new look

By:

TheDude

on Wed, 31 July 2013 16:03

Re: Re : Giving FUDforum a new look

By:

naudefj

on Fri, 02 August 2013 14:01

Re: Re : Giving FUDforum a new look

By:

cpreston

on Fri, 02 August 2013 14:35

Re: Re : Giving FUDforum a new look

By:

cpreston

on Fri, 02 August 2013 14:51

Re : Re: Re : Giving FUDforum a new look

By:

TheDude

on Fri, 02 August 2013 15:49

Re : Giving FUDforum a new look

By:

cpreston

on Fri, 02 August 2013 16:54

Re: Re : Giving FUDforum a new look

By:

Parrot

on Sat, 10 August 2013 20:23

Re: Re : Giving FUDforum a new look

By:

cpreston

on Sun, 11 August 2013 22:09

Re : Re: Re : Giving FUDforum a new look

By:

TheDude

on Mon, 12 August 2013 00:52

Re: Re : Re: Re : Giving FUDforum a new look

By:

cpreston

on Mon, 12 August 2013 00:56

Re: Re : Re: Re : Giving FUDforum a new look

By:

joferma0

on Wed, 18 September 2013 07:45

Re: Re : Re: Re : Giving FUDforum a new look

By:

cpreston

on Wed, 25 September 2013 13:35

Re: Re : Re: Re : Giving FUDforum a new look
Re: Re : Re: Re : Giving FUDforum a new look

By:

cpreston

on Sun, 17 November 2013 14:27

Re: Re : Re: Re : Giving FUDforum a new look
Re: Re : Re: Re : Giving FUDforum a new look

By:

GaryM

on Tue, 14 January 2014 21:00

Re: Re : Re: Re : Giving FUDforum a new look

By:

cpreston

on Mon, 17 March 2014 01:59

Re: Re : Re: Re : Giving FUDforum a new look

By:

cpreston

on Tue, 18 March 2014 17:34

Re: Re : Re: Re : Giving FUDforum a new look

By:

GaryM

on Tue, 18 March 2014 18:52

Re: Re : Re: Re : Giving FUDforum a new look

By:

cpreston

on Tue, 18 March 2014 20:55

Giving FUDforum a new look

By:

TheDude

on Wed, 19 March 2014 06:42

Re: Giving FUDforum a new look

By:

Shaman

on Wed, 19 March 2014 12:23

Re: Giving FUDforum a new look

By:

cpreston

on Wed, 19 March 2014 15:46

Re: Giving FUDforum a new look

By:

GaryM

on Wed, 19 March 2014 18:43

Re: Giving FUDforum a new look

By:

cpreston

on Thu, 20 March 2014 00:36

Re: Giving FUDforum a new look

By:

naudefj

on Mon, 31 March 2014 02:34

Re: Giving FUDforum a new look

By:

cpreston

on Mon, 31 March 2014 02:45

Re : Re: Giving FUDforum a new look

By:

TheDude

on Mon, 31 March 2014 07:13

Re: Re : Re: Giving FUDforum a new look

By:

GaryM

on Mon, 31 March 2014 20:10

Re: Re : Re: Giving FUDforum a new look

By:

cpreston

on Mon, 31 March 2014 23:57

Re: Re : Re: Giving FUDforum a new look

By:

cpreston

on Tue, 01 April 2014 21:27

Re: Re : Re: Giving FUDforum a new look

By:

naudefj

on Wed, 02 April 2014 03:27

Re: Re : Re: Giving FUDforum a new look

By:

cpreston

on Wed, 02 April 2014 03:29

Re: Re : Re: Giving FUDforum a new look

By:

cpreston

on Wed, 02 April 2014 04:07

Re : Re: Re : Re: Giving FUDforum a new look

By:

TheDude

on Thu, 14 August 2014 14:27

Re: Re : Re: Re : Re: Giving FUDforum a new look

By:

cpreston

on Wed, 01 October 2014 17:49

Re: Re : Re: Re : Re: Giving FUDforum a new look

By:

naudefj

on Thu, 02 October 2014 05:52

Re: Re : Re: Re : Re: Giving FUDforum a new look

By:

cpreston

on Mon, 20 October 2014 15:11

Re: Re : Re: Re : Re: Giving FUDforum a new look

By:

naudefj

on Mon, 20 October 2014 15:34

Re: Re : Re: Re : Re: Giving FUDforum a new look

By:

cpreston

on Tue, 21 October 2014 06:07

Giving FUDforum a new look

By:

TheDude

on Tue, 21 October 2014 07:34

Re: Re : Re: Re : Re: Giving FUDforum a new look

By:

GaryM

on Wed, 22 October 2014 11:38

Re: Re : Re: Re : Re: Giving FUDforum a new look

By:

cpreston

on Tue, 04 November 2014 21:54

Re : Re: Re : Re: Re : Re: Giving FUDforum a new look

By:

TheDude

on Wed, 05 November 2014 04:11

Aw: Giving FUDforum a new look
Re : Aw: Giving FUDforum a new look

By:

TheDude

on Fri, 30 January 2015 04:50
Goto Forum:
[
Syndicate this forum (XML)
] [

]
Current Time: Tue Jul 14 15:27:34 EDT 2020
Total time taken to generate the page: 0.00820 seconds